Matthew Blanton
Hang on for a minute...we're trying to find some more stories you might like.
Matthew Blanton is a first year tech assistant for Mike Patitucci. Blanton works by fixing the technological equipment around the school including fixing computers, computer software, and he even pressure washed the sidewalks that are surrounding the school during the summer.
"I help a lot of people with varying problems on a daily basis," Blanton said. "Making someone else's day is rather rewarding."
As a Brantley alumni, Blanton still has a lot of school spirit. When Blanton is not helping around the school, he enjoys applying his technology skills to other things as well. He likes to work on cars including, a 907 Subaru Legacy Outback, a 1998 Dodge Ram 1500 Sport and a 1996 Impala SS. He also works on lawn equipment, his personal computers, and other things around his house.
"The sheer amount of work involved to keep a school this big going is incredible." Blanton said. "But I am looking forward to, but scared of financially expanding my education here at Lake Brantley."
Blanton played the tuba for the school band and worked his first job at the local mom and pop grocery store. He considers himself to be a kind, mature and humorous person. The coolest place that he traveled to was Mt. Rushmore and the Crazy Horse, which is a private mountain memorial located in South Dakota.
Blanton is planning on going to Seminole State College for an Associate's Degree as a network science specialist which is where he fixes and works on computers and computer software.
"The school itself has not changed," Blanton said. "My perspective has changed because now I work here. I still instinctively flinch when the bell rings."
Blanton is also a student supervisor and helps teach students with fixing and putting together the computer system. His students look up to him because he is only 19 years old and easy to talk to.
"Mr. Blanton is a very nice and easy to talk to guy," junior Christopher Fiorella said. "He is very hardworking and he likes to help us when we need it."

About the Writer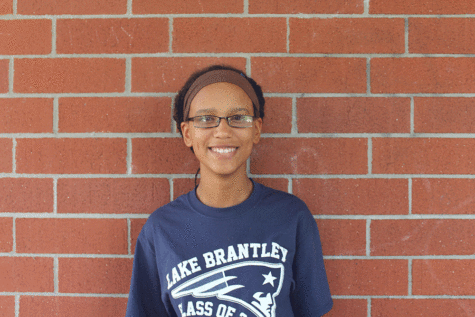 Jo'Tazshya Stephens, Staff Reporter
Jo'Tazshya Stephens is a first-year newspaper staff member. She is a one year letterman of track and field. She loves watching the Olympics for Track and Field and seeing her favorite runners including Justin Gatlin, Allyson Felix, Usain Bolt and many more participating in something she loves to do. She is a member of Sunshine...