Community service hours at Lake Brantley
Hang on for a minute...we're trying to find some more stories you might like.
Beginning her volunteer experience in seventh grade and still volunteering junior Emma Murphy has over 400 community service hours. Murphy volunteers after school daily from Monday to Thursday at Forest City Elementary.
"I volunteer almost every day, other than Fridays, it's become part of my daily life," Murphy said. "It doesn't feel like much time passes when volunteering, but an hour a day really adds up as time goes on."
Multitasking is key when it comes at volunteering at Forest City Elementary. Responsibilities include assisting the teachers in grading papers, sorting papers, and counting copies. Interpersonal relationships are developed by working with a diverse group, especially when it comes to working with the students.
"I've learned a lot about how to deal with different personalities," Murphy said. "Dealing with kids is hard, dealing with 22 fifth graders at a time is a mess, but somehow those teachers manage, so kudos to them."
Besides receiving the community service, volunteers believe the moments shared with the students and teachers over the year are a reward in itself. Students such as Emma and Billy Powell agreed with this.
"The amount of fun I had with the kids and the teachers was the most rewarding part of volunteering at FCE and in my case I knew most of them [the teachers]," senior Billy Powell said.  "I was comfortable volunteering at FCE where I knew everyone rather than volunteering in a place I didn't know anyone."
Community service hours open a path for personal development and scholarships through Florida's Bright Future scholarship program. This past summer Seminole County changed their community service hours policy so students could volunteer at a location of their choice rather than a selected list. Also, students can job shadow or become an intern in a business if it is a career area they are interested in.
"Community service hours tend to be a wonderful experience for our personal development," Guidance counselor Mindi Craft said.  "It helps us as individuals to develop empathy for other people. It allows us to walk in the shoes of other people who may not be like ourselves and it also helps us on the other side because it is often a requirement for some scholarships and often times expected by college admission offices."
For Murphy volunteering has provided a path to personal growth and friendships along the way, and she would like to continue volunteering until she graduates.
"I'm very happy with the number of hours I have if I'm being completely honest," Murphy said. "But volunteering is something I enjoy doing and I hope to do until I graduate, so more hours is definitely what I'm going for."

About the Contributors
Diana Torrealba, Reporter
Diana Torrealba is a first year Staff member and she is excited to interview people at Lake Brantley for The Brantley Banner. Diana aspires to become a journalist and work for a big newspaper company in the future. Diana spends her free time reading books and learning more English words and grammar. Diana is from...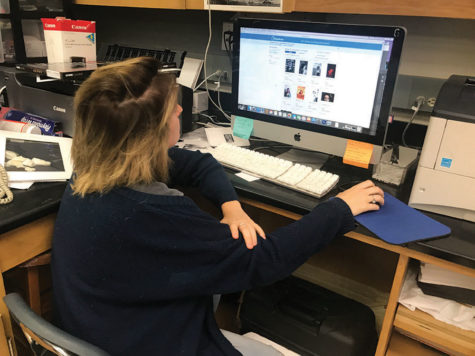 Miryam Elshaer, Multimedia/Web Editor
Students nationwide, especially at Lake Brantley, take Advanced Placement[AP] courses during their high school career. Advanced Placement courses are administered by a non-profit organization called the College Board, these are classes that are provided at a higher level of rigor and difficulty than the typical high school course. AP courses are college level classes that...