The Olympics of Gaming
Hang on for a minute...we're trying to find some more stories you might like.
Electronic sports, eSports, is a form of electronic video gaming between professional players in multiplayer video game competitions. The viewership of the most recent League of Legends competition hosted by Riot Games, a North American video game developer, in China surpassed 106 million. These ratings exceed the audience of traditional sports competitions like the National Basketball League(NBA) at 20.4 million and the National Football League(NFL) averaged at 10.9 million viewers.
Competitive gaming began its rise to fame in the 1980s when Donkey Kong hosted the first nationwide video gaming competition and has since surpassed the legends set by the NFL and NBA that rose to fame in the early twentieth century. The competition paved way for the popular gaming competitions of today; for instance, the  League of Legends competition begins with 24 teams representing every continent based on their qualifying skill. Members then compete in three stages: play-in, group, and knockout stage. Competitors in each round are based off a team's "seed," or their talent, to avoid the highly skilled teams facing one another in the early stages. The winners of the global competition receive a champions title, a 70 pound Summoner's Cup and around two million dollars. The amount of viewers and overall fandom ship has well surpassed that of traditional sports raising the question of  whether "eSports", or online gaming should be accepted as a sport on an international scale.
"While traditionally the concept of a sport required both physical exertion and skill, I think eSports is evolving to where more and more people are viewing it as a sport," senior Dylan Sauerbrun said. "I consider it a sport. Even though there may be a lack of physical action when it comes to eSports, there's still many factors a pro player must practice in order to play on stage."
Sports are defined by the Oxford Dictionary as "an activity involving physical exertion and skill in which an individual or team competes against another or others for entertainment". This definition causes controversy regarding the validity of competitive gaming as a sport. Regardless of the industry's growing fortunes, many maintain their views on traditional sports.
"I see gaming as a form of 'escapism' when I need to take a momentary break from the difficulty of life,"  history teacher Kyle Hopkinson said. "That seems to be the opposite of what the current gaming generation is doing, they are constantly avoiding the difficulties of their lives by being able to give themselves constant gratification."
Gaming has taken over streaming platforms like YouTube and Twitch. These streaming platforms allow creators to upload a variety of video types such as gameplays, walkthroughs, machinima (video games as a cinematic animation), and game reviews gained momentum within the gaming community. Creators receive abundant views, with YouTube's most successful creator, Pewdiepie, totalling over 44 million subscribers along with riotgames on Twitch, who have over  900 million channel views.These platforms unite people through their common interests.
"What I enjoy about watching competitive gaming is the passion that all the players have for what they do," senior and competitive gamer  Billy Olvey said. "I think that seeing these people living out their passions is a really inspiring thing to see."

About the Writer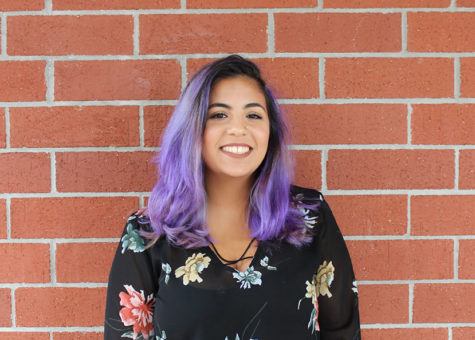 Miryam Elshaer, Editor in Chief
Miryam Elshaer is a senior and is the Editor-in-Chief of the Brantley Banner. She has felt at home ever since discovering the journalism program at Lake Brantley during her freshman year. She enjoys to read, loves anything that has to do with history and English. Miryam is the president of National English Honor Society, Science National Honor Society, and Quill and Scroll Honor Society. She is also the historian of Mu Alpha Theta and a member of the school's photography program. In her free time, she volunteers at Forest City Elementary School, and loves working and inspiring the younger students. Miryam is a vegetarian and enjoys going to concerts, art festivals and journaling in her free time.