Competitive debate
Hang on for a minute...we're trying to find some more stories you might like.
Schools across the nation have debate teams which offer various forms of debate/speech competitions, ranging from ten minute individual speeches to two-on-two debates.
The Lake Brantley Debate Team is overseen by speech and debate teacher Dan Smith. Students currently enrolled in debate II or higher level classes are invited to join the team. Once they join the team, students must pick what category they wish to compete in: Original Oratory, Lincoln v. Douglass, Public Forum, or Student Congress.
"The competitions are divided into two categories; they're called debate category and speech category," Smith said. "In the Debate category, there is Public Forum, which is a two-against-two team debate, Lincoln Douglas is a one-against-one debate, the third in the debate category is Student Congress, which is a student-run chamber debate."
In the debate category of competitions, topics change over set time frames. The topics for Public Forum and Lincoln Douglas debates relate to current events, while in Student Congress debates, students discuss and draft hypothetical bills. The speech category has a variety of solo events; in the Original Oratory competitions, students give individual speeches about topics of their choosing, while in Interpretation competitions, students are given a ten minute pre-published work and must present it.
"My speech was about how teenagers are unable to live their lives because of how much stress they're under," sophomore and first year debate team member Cameron Johnston said. "I practiced a ton before competitions; I recorded myself saying it, and practiced it out loud to my friends."
First time debaters often struggle with nerves that can cause them to forget their speech. Because of this, they have to be able to think quickly and speak with confidence even when they make mistakes. Students in debate events are required by Smith to predict the arguments that their opponents will use, a skill developed with time and experience.
"Step one is don't be afraid of failure," Smith said. "The only failure is not doing it. Everybody goes through it, everybody's been in those shoes before."
Despite the struggles that come with debate events, fears cannot keep students from being good debaters. Debate talent comes from passion and practice. Students develop impactful speaking voices and logical debate skills with the help of Smith and senior and Debate Team President Jacob Black.
"Take a chance at anything," Black said. "If you're nervous about something, push that aside. Just take a chance and do it even if it makes you feel uncomfortable."

About the Writer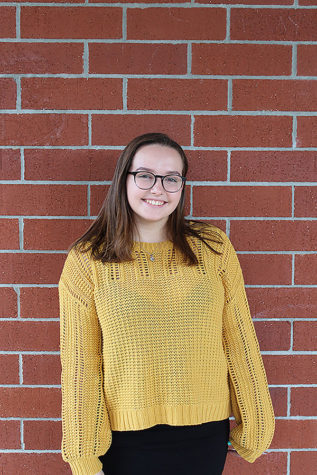 Cara Roth, Multimedia Editor
Junior Cara Roth is a second year staff member and first year Multimedia Editor of The Brantley Banner newspaper. Cara's passion for writing and journalism inspired her to join staff and her love for helping those around her inspired her to become an editor. In addition to her work on the newspaper, Cara is also...