The Greatest Showman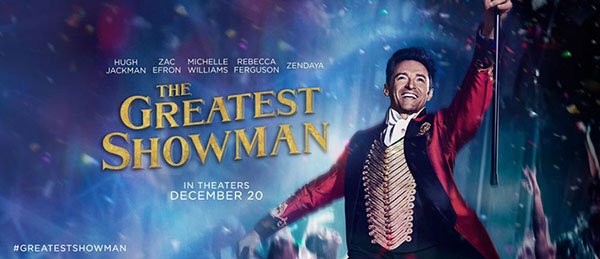 Hang on for a minute...we're trying to find some more stories you might like.
"The Greatest Showman," is a 2017 drama film directed by Michael Gracey. This original musical follows P.T. Barnum (Hugh Jackman), a showman who pursues his dreams of sharing oddities with the world. It features the setbacks he encounters as he tries to step away from the norms of society.
The songwriters for this film, Benj Pasek and Justin Paul, presented fabulous and captivating lyrics that positively aided in telling the film's story. However, I was disappointed with the singing in this film as most of it sounded autotuned. The actors who played Philip Carlyle and Anne Wheeler (Zac Efron and Zendaya Coleman) seemed to be the only actors with natural, unedited voices. It was evident that the dance numbers in this film were often rehearsed, which allowed them to be fabulously performed, creating the feel of a Broadway musical.
The costumes used in the production were beautiful and accurately reflected the time period. In contrast to the costumes, the accuracy of the plot was almost the opposite. The script did not reflect the actual events that happened, which created a sense of strong fabrication.
The actual filming of this movie was extravagant, as the use of slow motion and unique angles created a visually appealing technical aspect. On the other hand, the set design lacked realism. Practically the entire set was made through the use of Computer Generated Imagery (CGI) which created an unprofessional finished product. It was obvious that certain buildings and animals were animated, which proved to be a distraction to the plot.  In this film's world of uniqueness, peculiarity and horrible CGI, it seemed as though the only real thing I watched was Zac Efron's impeccably attractive physique.
Michael Gracey did a fabulous job with his directing debut with "The Greatest Showman" as it was very entertaining, and I did enjoy it. Overall, this was a great film and I do recommend it to anyone who is looking for a great, heartwarming story.

About the Writer
Bridget Froemming, Reporter
Bridget Froemming is in her junior year and is very excited to join the Brantley Banner staff. She is a Thespian of Troupe 2888 and helps with the technical aspects of the school theatre productions. For fun she likes to read, shop, watch movies, go to parties, and take long weekend trips to Universal Studios....