Brantley Football Shines Against University
Hang on for a minute...we're trying to find some more stories you might like.
On Friday, Sept. 21, the varsity football team faced off against the Orange City University Titans in the annual homecoming game. It was a nail biting game, but the Patriot's emerged on top, with a final score of 35-28.
The home team, as usual, dominated with their running backs. They racked up over 400 rushing yards, in a match that the Titans will surely not want to remember.
"Our rushing game is always our strength so our success is usually determined by its effectiveness," assistant football coach Skip Clayton said. "Our guys came out and played hard both on the line and in the backfield and it showed on the field. We were able to identify some weaknesses on their defense and the guys did a great job applying the game plan."
The offense was not the only part of the team carrying their own weight; the defense rose to the occasion late in the game to stop O.C. University's offense and to seal the game for Brantley. The success in these big moments can be attributed to the time spent outside of the Friday nights.
"Really it's just about preparation," defensive coordinator Miller said. "It's like taking a test. If you study for it, you will feel more confident when you take the test, and it's the same thing with players. The more that they practice and see the stuff they will see in game situations, the more prepared in the game they will be."
The win on homecoming is huge, not just for the team but for the Patriot community. The game attracts current and former students alike, as well as the entire Altamonte Springs community.
"Homecoming increases our energy and level of play," Miller said. "They're playing in front of their peers, their parents, and history through the old players that come to watch them play. They have a lot to play for, and the energy in the crowd really transfers over to the energy on the field."
As the season reaches the halfway point, the win sets an optimistic tone for the rest of the season. The push for playoffs is around the corner, but as the end of the season gets closer, so do the players.
"Going forward, our team is coming closer as brothers," Williams said. "We're motivating each other to do better everyday and win these ball games."

About the Contributors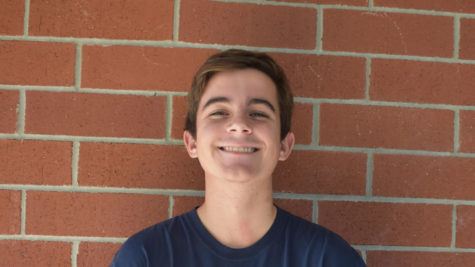 Carson Cashion, Sports Editor
Carson Cashion is a senior Sports Editor for The Brantley Banner. Cashion has been on staff for two years and wants to pursue journalism outside of The...