A Summer of New Sights
Murmurs of an exotic language surround one as their senses become overwhelmed with new sights, smells, and ways of life. Although it may not be a common experience for many high school students, this summer, a select few had the opportunity to go back to their home countries.
A key motivation to these trips is often family and their encouragements for the students not only to reconnect with their cultures but to reconnect with family members. Some have gone months without seeing family members while others have been waiting years. Nevertheless, the duration of separation does not make a change in how moving the reunion is.
"The most amazing moment is when I get off my plane and my family is waiting for me at the airport," junior Teodora Georgieva said. "The moment we all see each other is incredible. Everyone starts getting emotional and it's [overall] just a very happy time."
Georgieva traveled back to Bulgaria, a country north of Greece, over the past summer. She spent her time in the clear ocean waters along Kabakum Beach surrounded by her family. Meanwhile 1,181 miles away, senior Anthony Nasnas spent his summer in Lebanon. From daring activities like jumping off a cliff at "The Rock of the King" in Zahle, to events like attending his cousin Richard's wedding, which he describes as the highlight of his summer.
"Though there are many [beautiful] places [in Lebanon] like Zaytouna Bay for example, my favorite spot is Jeita Grotto," Nasnas said. "It has a limestone cave that has many crystal-like formations hanging from it. Something that many tourists find memorable in the Jeita is the electric boat ride they take in the cave's underground river that allows them to drink fresh water right off the boat."
Despite how enjoyable going back to one's home country may be, there could potentially be some terrifying moments. Some countries have notoriously high crime rates or a culture that completely contrasts America's westernized focuses. Sophomore Abraham Paim experienced this in person upon his visit to Brazil.
"The [scariest] experience was when my dad was recording a video of a bad neighborhood [in Porto Alegre], because my second cousin was from that neighborhood, and there were a few long high-pitched whistles signaling to stop some sort of sketchy deal going on [nearby]," Paim said. "They thought we were cops and random people were trying to look in our car. We had to drive as fast as possible to get out safe."
Along with the sometimes unnerving experiences, there are life changing moments as well. Some countries have deep historical backgrounds, like Israel, due to rich culture. These experiences last a long time and are potentially one of the most impactful parts of one's trip.
"I visited the Holocaust Memorial Museum with my youth group," senior Eden Eyal said. "It was very emotional to see what my great grandparents had to endure. I knew all about the tragedies of the Holocaust but to see it so up close and personal affected me in a different way."
About the Contributor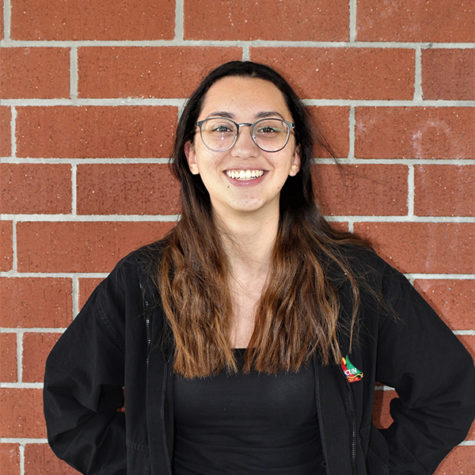 Sabrina Bonadio, Entertainment and Graphic Design Editor
Sabrina Bonadio is a junior and the Graphic Design and Entertainment Editor on the Brantley Banner staff. She loves writing and designing and hopes to...