8-24 "Yellow Out" Photo Story
Hang on for a minute...we're trying to find some more stories you might like.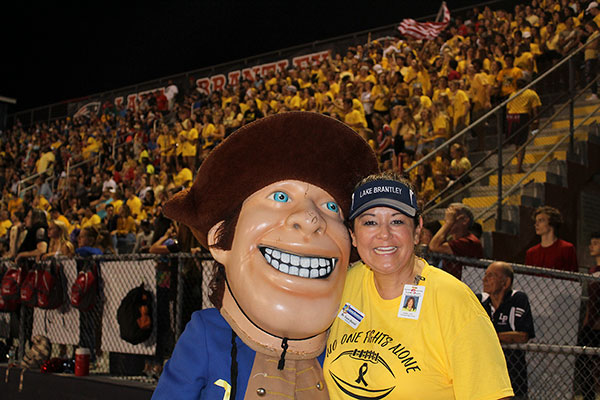 On Friday, Aug. 24, Lake Brantley had a yellow out pep rally in the gym. The yellow theme to the pep rally was created in support of Principal Dr. Trent Daniel's son, Britton Daniel, who was recently diagnosed with B11. This first pep rally started the year off with exciting performances by freshman and varsity cheer teams, the Sparklers, and the Marching Patriots Drumline. The pep rally also featured appearances from the football team, and the Brantley Boys. An intense tug of war between the different student classes took place. A student vs staff push-up competition soon followed, where the senior football player Nolan Sanders and junior football player Demarcus Brown stole the victory. The pep rally built up school spirit even more for the game against Hagerty High School that evening, which the Patriots won, 35-17.