"Mamma Mia! Here We Go Again" review
Hang on for a minute...we're trying to find some more stories you might like.
On July 20, 2018, a sequel to the popular movie, "Mamma Mia!," hit theaters. Viewers of all ages are familiar with the original movie, even ten years after its release date. The sequel had insurmountable expectations to meet as thousands of fans waited expectantly for a movie as incredible as the first.
"Mamma Mia! Here We Go Again" was directed and written by Ol Parker and is told in flashbacks of Donna (Lily James), the main character in the first movie. It toggles between past and present, displaying Sophie (Amanda Seyfried) in the present, as well as Donna in her teen years. This film also features young versions of beloved characters from the original film such as, Harry (Hugh Skinner), Sam (Jeremy Irvine), and Bill (Josh Dylan). It dives into the story of Donna and her pregnancy with Sophie, a topic the plot of the original revolves around. While the backstory and the young characters were interesting, it did not portray any new information. Everything portrayed through flashbacks was told in the first movie through stories and journal entries. Parker did not seem to take the risk of developing the story, instead displaying what viewers already knew in a different way. While this created a nostalgic feeling, movie writers are expected to do more than just regurgitate information.
Despite being redundant, the movie told an enchanting tale of romance with an impactful message; no matter the support one has, they may pull through in any situation. The story demonstrates how friends can last a lifetime and help one overcome the problems they encounter. But this lesson is a stretch and was elaborated on through the film. The overall plot gave the audience a way to escape reality in its fun-loving nature and silly themes, but it did not get much deeper than that.
A big part of the series' popularity is due to the music. The soundtrack continued the trend of the original with its ABBA style songs, quirky lyrics, and catchy tunes. For music lovers hoping to add fun and upbeat songs to their playlists, this movie soundtrack does just the trick. However, it is just that, fun music. The lyrics do not have much deeper meaning and the composition was simple.
Overall, the movie is an endearing rom-com, but should not be watched with a serious purpose. Between the catchy music, the beloved characters, and humorous details, this movie is perfect for a rainy afternoon. However, if you are looking for a developed plot and strong theme, this is not the movie to watch.

About the Writer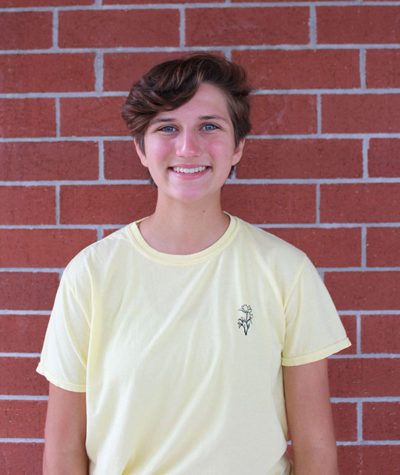 Joelle Wittig, News Editor
Joelle Wittig is a junior and the News Editor on the Brantley Banner staff. This is her second year on staff and first year with an editorial position....