Updates to Campus Security
Hang on for a minute...we're trying to find some more stories you might like.
With tragic school shootings on the rise, high schools nationwide, including the Seminole County Public School system (SCPS) have been working to establish safer school campuses for teachers and students.
The funding for these changes came from the SCPS general funds as well as the Safe Schools Grant. The majority of the funding was spent on fencing surrounding schools, cameras, and one point entry for controlled campus access. The security changes were compiled into 23 new policies released by SCPS to be implemented by schools throughout the county.
"It may seem obvious to say that educational settings must be safe places, but safety in K-12 schools is a complex matter," Director of District Safety and Security Captain Rick Francis said. "There are laws, mandates, and policies that guide each school and district regarding protection from danger, risk, and injury on our campuses and workplaces. When we talk about school safety, most people think of plans used in case of emergencies. However, there are many factors involved in creating safe learning environments, and teachers are at the heart of the solution."
To create a safe learning environment, administration instituted new policies to track when students are entering and leaving campus, which require students to check in and out during off-campus lunches or for partial schedules. Students receive stickers on their ID cards indicating when they should be off-campus in order to ensure students only enter or leave when they are permitted.
"On the first day of school, they gave you a little sticker on your ID and write what periods you have off," senior Serena Ahmed said. "You show it to the officer at the gate and he lets you leave."
In an effort to make students feel safer, SCPS has created ways for students to be more involved in campus safety by delivering Public Safety Announcements directly to students and allowing students to lead safety initiatives. Additionally, schools have been introducing phone apps like P3, an anonymous tip app for student and faculty use. The SCPS slogan for school security is "If you see something, say something," encouraging students to voice any security concerns they have, no matter how trivial.
"There's a new app called P3 on the banners at the front of the school," School Resource Officer Robert Shapiro said. "If somebody has a concern, they can go to the app, put in the information, and it gets forwarded straight to myself and Officer Gentile."
Some of the changes in policy developed by SCPS improve school resources rather than changing school security measures. This includes mental health screening and intensive approaches for students prone to violent behavior, such as fighting, bullying, or self harm. Such in-depth policies allow for schools to protect students and faculty without overbearing security measure.
"Our schools should not resemble fortresses," Francis said. "We cannot barricade against all possible harm and trying to do so is counterproductive to maintaining a healthy learning environment. Excessive building security does not promote a sense of safety or student well-being, nor does it provide a guarantee of protection against an armed intruder. Reasonable physical security such as locked doors, access control and visitor check-in systems must be combined with efforts to promote a positive school climate. This includes trust among staff, students, and families where students feel connected and part of a close-knit and caring community, in which they feel, empowered to report any safety concerns."

About the Writer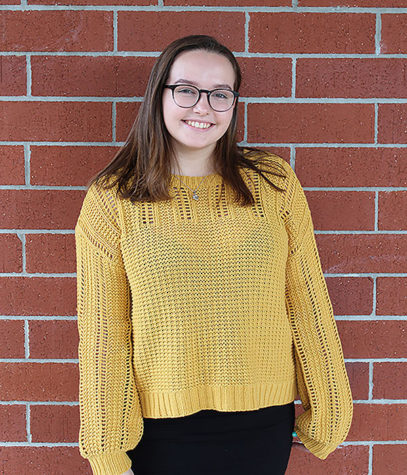 Cara Roth, Multimedia Editor
Junior Cara Roth is a second year staff member and first year Multimedia Editor of The Brantley Banner newspaper. Cara's passion for writing and journalism...