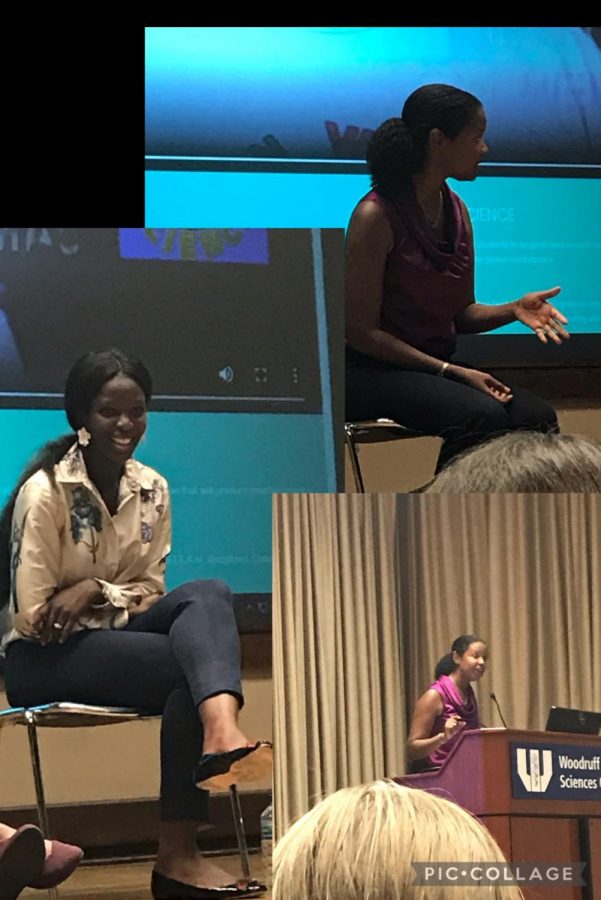 Ada Grieger
Clara Zetkin, founder of  International Women's Day, influenced the March 8 celebration  recognizing women around the world. Zetkin's aspirations were to honor the strong female role models everywhere. This day highlights women who have made a huge impact on society.
While people often take for granted the years that women endured in their fight to gain equal rights and opportunities, women like Deborah Sampson are remarkable reminders. Sampson disguised herself as a man to fight in the Revolutionary War, and showed unspeakable bravery despite the consequences. It has been a long history of prejudice, but the work of the past female trailblazers lives on, so that girls across the world can follow in their footsteps full of greatness and potential. 
"I think women like her really helped open our eyes to different problems regarding minorities or so called minorities at the time," sophomore Hallie Presely said. "They helped pave the way for the changes and reforms that we have today."
This international holiday honors all women,  including those a part of the  LGBTQ+ community who unfortunately have little representation and validity. Fumie Suguri, a competitive Japanese figure skater, broke the boundaries of the strict rules that female figure skaters have to abide to by coming out as bisexual after retirement. Another example is Katie Sowers, who was the first person to coach in the Super Bowl as openly gay. These women left a mark on sports and the LGBTQ+ community, further inspiring  many to be open about who they love.
"Well when it comes to the LGBTQ+, we are usually getting hated by homophobes, transphobic people," freshman Ash Fraser said. "Usually when it comes to the  LGBTQ+ community, it is usually gay men being represented and seeing more women represent LGBTQ+ would be amazing."
The  world can be cruel and unaccepting but it can also be inspiring, people coming  together to fight for the same cause despite the backlash from others takes courage and tenacity. Unity and prosperity is what is needed, and that starts with learning to accept others for who they are. Women have long been fighting for equality in society and will hopefully one day achieve that goal . 
"If we could stop judging each other  you should just take everything personally and just look at people as people rather than different human beings," Presley said. "I don't think that will 100% always happen but I hope that it will get better."