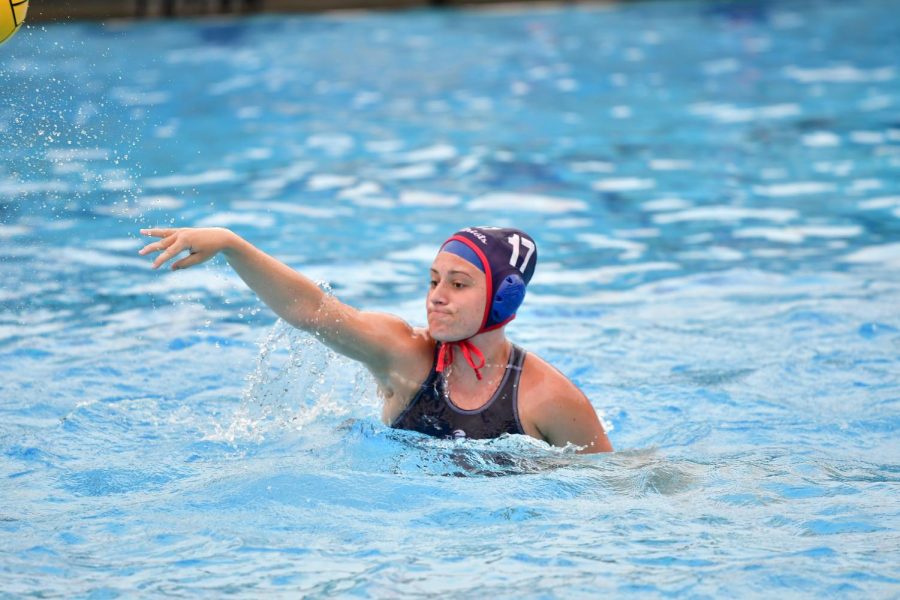 DSP
The Girls Water Polo team played a home game versus Boone High School on Wednesday Feb. 24. Lake Brantley lost the match 6-14. That improved Boone's record to 9-0 and Lake Brantley's to 5-1. 
"We faced a lack of communication. We also had bad ball placement so it was hard to get around that," junior Samantha Cyr said. 
 The girls went on a tear in the 3rd quarter scoring five goals in the last five minutes. The girls were really upset at themselves because they knew they could have played better. They had put in a lot of work to prepare for the Boone game. 
"We prepared for the game against Boone by setting up game play situations. In practice we would take shots from up top and try to drop on the center player," Cyr said. 
It has been different than other years because of most of the seniors graduating and Lake Brantley having a younger team. With many talented seniors on previous teams Cyr never really got any real playing time so for her to be the leading scorer was new. 
"This Boone game will carry into the season because of this it will probably be looking at things we need to improve on. Watching the film of this game and extra hard work will get us to where we need to be," Cyr said.