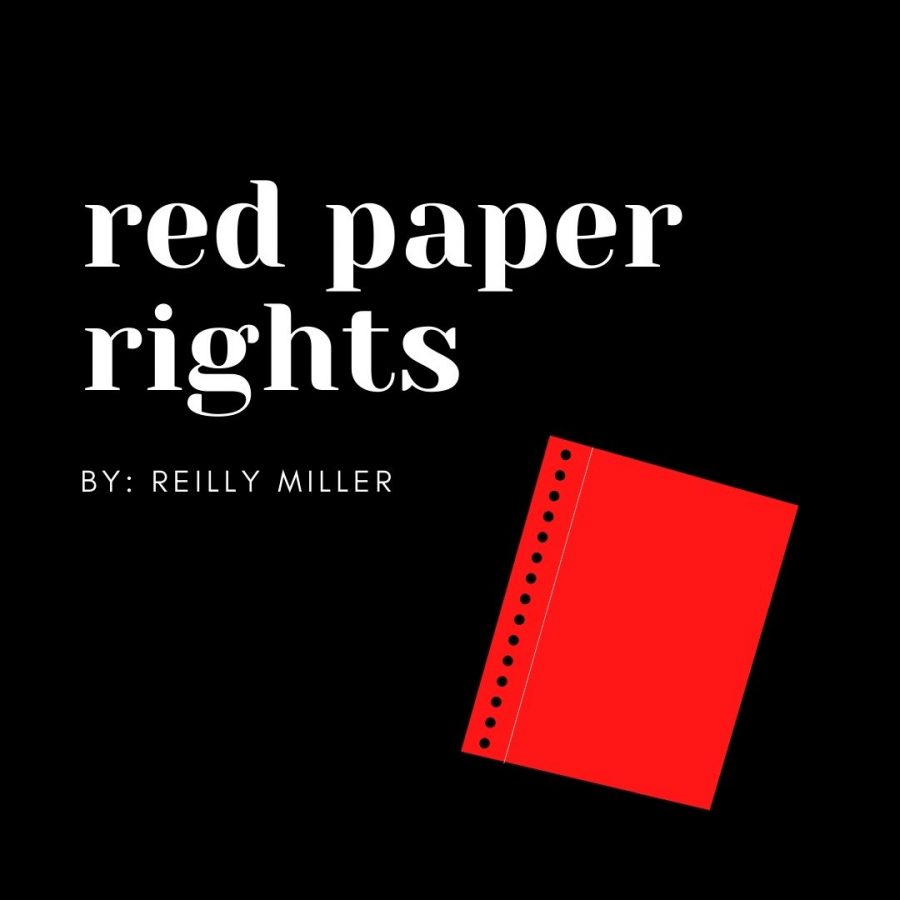 Photo provided by: Katie Turkelson
Red paper rights
I didn't know what was going on. My world had suddenly become a dangerous place. So many people had died that night, and I didn't know if I'd ever see my family again. I sat on a park bench, thinking. Why did my mother do that? Why did she speak up? She said that when she was young, life was different. Dictators were a thing of the past, you could speak about issues close to your heart, and there was a type of government called a Democracy. Peaceful protests were allowed, but could they ever be allowed again? Indescribable pain danced through my thoughts as I stood up and ducked around the corner.
"BANG, BANG!" The door hinges were screaming. I cowered behind a bookshelf as they were thrust apart to reveal a tall man who demanded to see my mother. I couldn't deal any more. I launched myself at him, with no sense of direction or logic, but he pushed past me, ignoring my shrieks as I tried to restrain his massive legs. "Did you do this?" his voice boomed across our small apartment. He shoved a piece of red paper in her face. She did not hesitate. "Yes." Her reply made my bones shiver and creak. They were going to crack. My whole life fell apart before my eyes when he dragged her towards the door.
"AAAGGGHHH!" I awoke with a scream so loud that Charlotte screamed when she saw my eyes open. "What is it? My LORD!" Charlotte's face was flushed with anticipation. "Why are you here? You can't just fall asleep in the middle of The Lucky Duck!" I peered around her family's empty diner. "I thought you were leaving tonight!" I looked into her hazel eyes, my pained expression apparent on my dirty face, and she immediately knew why. She slumped beside me on the floor. "How?" she asked. I shook my head. It was still too hard to form any type of explanation around my thoughts. "OK," she said. "I won't talk anymore now." She grabbed my hand and we sat there in silence, the hours ticking leisurely by.
I don't know how long it took. I'm sure it was days. But somehow, Charlotte had managed to get every little detail out of me, and I felt fine enough to talk. "So he just dragged her away!?" Disbelief coursed over her face. She was angry. I don't think I'd ever seen her so angry. "Yeah." I choked back tears. "Mom used to say that things were different when she was little. She said that there were three parts of the government. Laws and rules had to be approved by all of them. Not one person. Speaking out against the government was allowed, it was a basic right!" I stared at Charlotte. "So what your mom did would be legal," she said. "Yes," I replied. "Perfectly legal. It was a part of something called the First Amendment."
Walking down the street, I couldn't believe what I just did. Charlotte walked beside me, beaming. I held a red paper in my right hand, Charlotte's right hand in my left. "This could create real change." I smiled. "Yeah. You're right. Are we ready?" She beamed back at me, reassuring my frantic mind. "I'm positive that we are." A breeze ruffled our hair, and I released the red paper into the wind. It soared high above the treetops, and any being lucky enough to catch a glimpse saw my mother's great proclamation, a restatement of history. It read: Congress shall make no law respecting an establishment of religion, or prohibiting the free exercise thereof; or abridging the freedom of speech, or of the press; or the right of the people peaceably to assemble, and to petition the government for a redress of grievances.