Halloween Horror Nights 29 Review
Halloween Horror Nights 29 is the latest installment in the annual Halloween event put on by Universal Orlando. As a first time goer, I had heard plenty of hype, yet I still had almost no idea what to expect besides spooky houses and extravagant decorations. It is known for its ten themed houses, which have a perfect mix of fan favorite and original ideas, and five scare zones, where actors walk around freely to portray popular characters. The event was a Halloween extravaganza that provided a sense of immersion I have never come close to feeling at similar events.
One noticeable aspect was how much work had been put into the event. Every last detail within the houses and scare zones was thought out and polished to perfection. The theme of each house was reflected and felt in nearly every room. Additionally, the hired actors and actresses were incredibly dedicated to staying in character and their costumes were well designed. Efforts put into the event massively paid off, leading to a quality event with no cut corners.
Popular licensed properties such as Us, Stranger Things, and Ghostbusters made appearances through the night in the form of houses and decorations. My favorite house of the night was Us, as it opted for a stunning recreation of the movie that focused on the unsettling nature of the film and creeped its audience out, rather than focusing on the standard knee jerking jump scares. The Stranger Things house was an amazing combination of seasons two and three of Netflix's original series. In between scares, I could not help but stare in awe at some of the best set pieces and effects of the night. However, the Ghostbusters house fell flat. It was surprisingly low on scares, relying on references to the original movie to generate nostalgia with the adult audiences, but failing to fulfill my dream of squeezing my eyes shut because I am too scared to see the Stay Puft Marshmallow Man.
One of the greatest strengths of the event was the balance between minutes of fearful and calm moments. Realizing I could take a break from the scares and ride a couple classic Universal rides such as Mummy and Rip Ride Rockit roller coaster was genuinely amazing and allowed for a couple of moments to relax and regroup before jumping back into the scares.
For an event so vastly hyped up every year, the 29th Halloween Horror Nights went above and beyond, meeting all of my expectations. The amazing acting, incredible set pieces, genuine scares and attention to detail made for an event so incredible that my only major disappointment was that I had not attended in previous years.
About the Contributors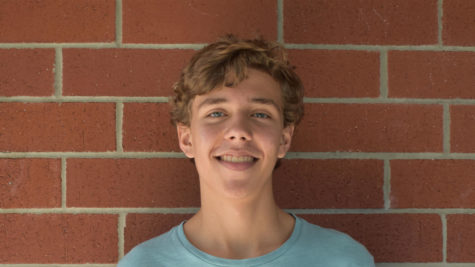 Carson Yore, Staff Reporter
A senior school staff reporter at the Brantley Banner, Carson Yore is a varsity tennis and cross country runner here for the Patriots. You might see him...
Anna Wesley, Photo Editor
Anna Wesley is a Senior at Lake Brantley High School, who is currently a third year staff member on the Brantley Banner. Anna will be spending her third...