Brantley's Newest Addition: Tennis Court Opinions
Having waited a long two years to play tennis on courts owned and built by Lake Brantley, after the new building five was built directly on top of the old ones, I was nothing short of stoked to step onto the new courts for the first time. Given the work and manual labor that had gone on for these courts to be built, I was expecting nothing short of perfection. Sadly, what I and the other disgruntled players encountered was a mixed bag.
For starters, the courts were a mess. While technically functioning, the topography of the land underneath the courts is spotty. Playing on one side of the court feels as if you are hitting from the top of a high hill and playing on the other results in the feeling you have to hit up the side of a mountain to have any success. The lack of windscreens leaves the courts to be bombarded with strong gusts, which are extremely detrimental to the sport of tennis.
Thankfully, the positives are just as abundant. Once the players get used to the issues, they will have an advantage over any visiting opponents, who will have to learn to deal with the issues the hard way. Adding to this, everything on the courts is brand new, ranging from the nets to the paint. There are no cracks or scratches on the courts and it will likely stay that way for years to come.
The new Lake Brantley tennis courts have their issues and the first impression they had with the players was rough. However, they also have a lot of upside for the future and can easily be imagined as a home court the team will pride themselves on defending long into the future.
About the Contributor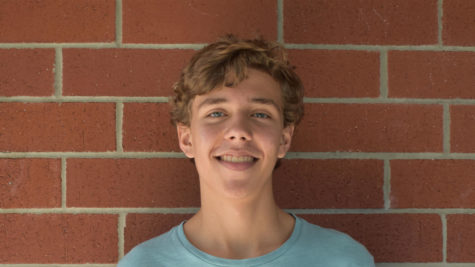 Carson Yore, Staff Reporter
A senior school staff reporter at the Brantley Banner, Carson Yore is a varsity tennis and cross country runner here for the Patriots. You might see him...