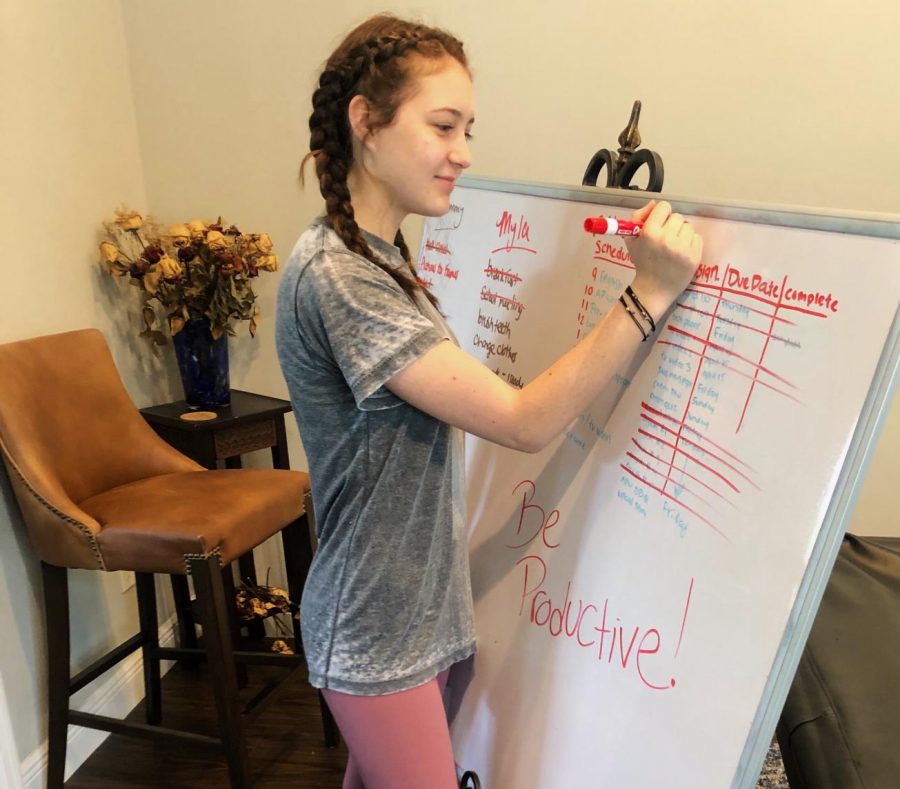 Photo provided by: Brooke Holland
Staff Picks: Being Productive!
Following the news of a coronavirus outbreak in Florida, came a downpour of disappointment due to the cancellation of all my spring break plans along with a quarantine that shut down any chance to see friends, go to school, etc. It seemed like the perfect opportunity to sit in my bed and watch all 23 Marvel movies. However, after watching nine of them (approximately 20 hours…in case you were wondering) I realized I should probably be putting at least some of my time into being productive: finding a new hobby, cleaning out that one drawer that looks like a tornado went through it, or getting ahead in school assignments for the week. There has always been this "to-do list" in my head of tasks that I want to complete but have never had the time for, so being quarantined was an opportunity to check off those goals and get things done. To start, I deep cleaned my room by dumping my entire closet out and re-organizing it as well as donating clothes that I have not fit into since the second grade. Many days have been spent swimming in my pool, something I rarely have time for during the school year. I have baked banana bread, made stove-popped popcorn, and eaten too many boxes of brownies to count. My family members and I slaved over a 1000 piece Poptart puzzle for three days, went on walks with my Pyredoodle, and continued to have Marvel movie marathons at night. In my opinion, it is crucial to maintain a healthy balance between being productive and leaving time for binge watching a seven-series show or whatever it is that makes you feel relaxed. If you are not into watching Marvel movies for hours on end, you can visit this site for more tips! https://liveablissfullife.com/be-productive-quarantine-make-most-of-your-time/.