Junior varsity baseball is divided into two teams
When 30 students made the junior varsity baseball team, the coaches knew they had to divide the players into two teams: white and grey. Each was composed of 15 students, split up based on their positions and skill level so that the teams would be roughly equal in abilities. The players were distinguished by their pants color, which coordinated with their corresponding team. 
"It's all about how many kids can play each position," freshman and JV white player Luke Roberts said. "'Cause you can't have all the catchers on one team or all the pitchers on another. They try to balance the positions and the talent. Each team has their own [game] schedule basically. We all play the same schools at different times. And we play [against] each other a lot too."
The white and grey teams play the same opponents during their seasons, but on different days, to make a total of 15 games each. Additionally, when they play against each other, the win or loss goes towards their record, as any other game does. Each team created their own friendships throughout the season, giving the teams an advantage on the field and bonds that would last a lifetime.
"My favorite part of playing baseball are the short moments, seeing the ball fly into the outfield after you hit it, pitching the third strike to end the inning, making a diving play at second base, and being able to play the sport that me and my friends love," freshman and JV grey player Ethan Hanson said. "My favorite memory from this season was when it was the last inning of the game and one of my teammates hits a walkoff and we run out to the field celebrating."
About the Contributor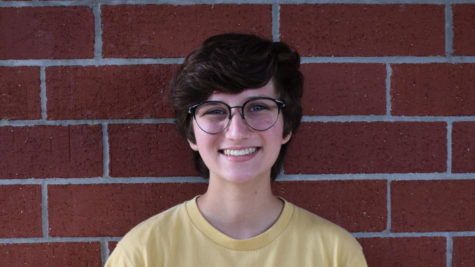 Joelle Wittig, Editor in Chief
Joelle Wittig is a senior and is a third-year staff member and the Editor-in-Chief of The Brantley Banner. Outside of newspaper, Joelle has played basketball...