Not so swift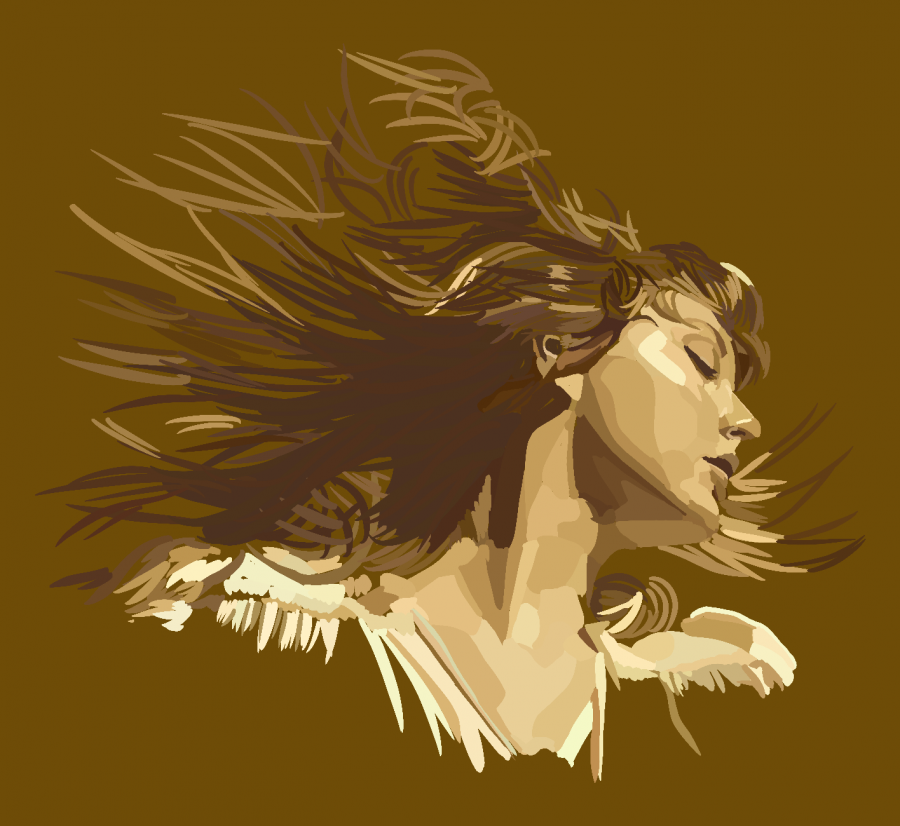 Photo provided by: Julia Moon
There is no doubt that Taylor Swift is a praiseworthy pop and country singer, songwriter and acclaimed artist. To my knowledge, she is rightfully supported by her fans as she releases albums and unveils new songs each year, with people actively  awaiting her new re-recorded albums and archived works. There is just one problem about her most recent release though, and it is that I am not completely sold on her music. 
I think releasing her previously unreleased material and re-recorded albums as an effort to show that she owns her music is great, and really reflects on what Swift might want to do with her music in the future. But for me, when listening to her Mar. 25 release, You All Over Me (Taylor's Version) featuring Maren Morris, I thought that her music was just not enough for me to add to my playlist and definitely not enough for me to put it on repeat either. 
My choice in music usually consists of lo-fi, hip hop, and alt-rock tracks, so it makes sense for Swift's songs to not catch my ears as well as others who enjoy her music more than I do. In all honesty, I would probably choose the acoustic versions of her music if the choices came down to her original releases or acoustic sessions. The make-up of the song's instrumentation is what gave the largest influence on my opinion, so rest assured, it was not Swift's voice or her songwriting that I disliked.
Ultimately, my aversion towards Swift's music is mostly credited to the producer's style and instrumentation of her songs rather than her voice or lyrics. I would not mind if someone recommended a song to me that they thought I would like, but I highly doubt the track would stay on my playlist. Despite this opinion on her recent songs, I do wish the best for Taylor Swift's future career, whether she continues in the music industry or elsewhere.
Leave a Comment
Swift's new era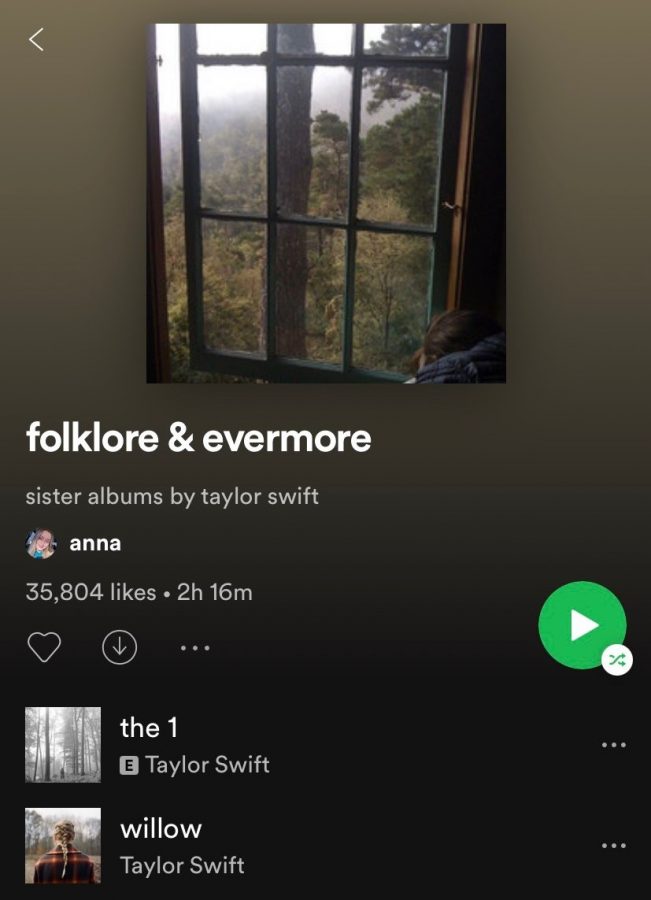 Photo provided by: Julia Hubbell
I cannot say I was surprised on Mar. 14 when Taylor Swift won the 2021 Grammys' album of the year for her 8th project, folklore. I was even sporting my beige hoodie with the album's cover on it in support. As confident as I was  Swift would take it home, I was ready to march down to Los Angeles myself had the results said otherwise. While I wish the albums' successor, evermore, would have been eligible for a Grammy this year, I was still pleased to see Taylor receive this award for the third time. For me, it's safe to say this new era of music she is releasing is definitely worth the listen. 
This entire era has been one I never really expected. When I first began listening to Swift, I listened to her upbeat hits before diving into the more complex songs that were nothing short of lyrical masterpieces. And as far as lyrical masterpieces are concerned, these sister albums definitely make the cut. One of the things Swift is most known for in her music is her ability to tell stories, and this era has done just that. From a tale about revenge and murder in "no body no crime," to high school love and friendships in "betty," it is hard not to feel like you are living in the worlds and situations the songs portray. I have cried my eyes out to songs like "champagne problems'," "tolerate it," and "hoax," while also getting excited to hear other hit tracks such as "cardigan" and "willow" on the radio. 
I will admit that at first, folklore and evermore were not my favorite albums from Swift. The vibe of the era appeared kind of slow and sad at first, which was something I was not accustomed to from Swift. But soon enough, I began drifting off into a sung little cottage buried deep in a thick forest whenever I played the songs. While I did not dance my heart out, I felt soothed, which is amazing in and of itself. 
From someone whose favorite album from Swift is reputation, which has a completely different tone than that of folklore and evermore, these new releases have made it clear that I will listen and relish anything Taylor puts out. I am excited to see what else she has to offer, including her up and coming rerecords of her preceding albums. In the meantime, you will find me in the cottage. 
View 3 Comments