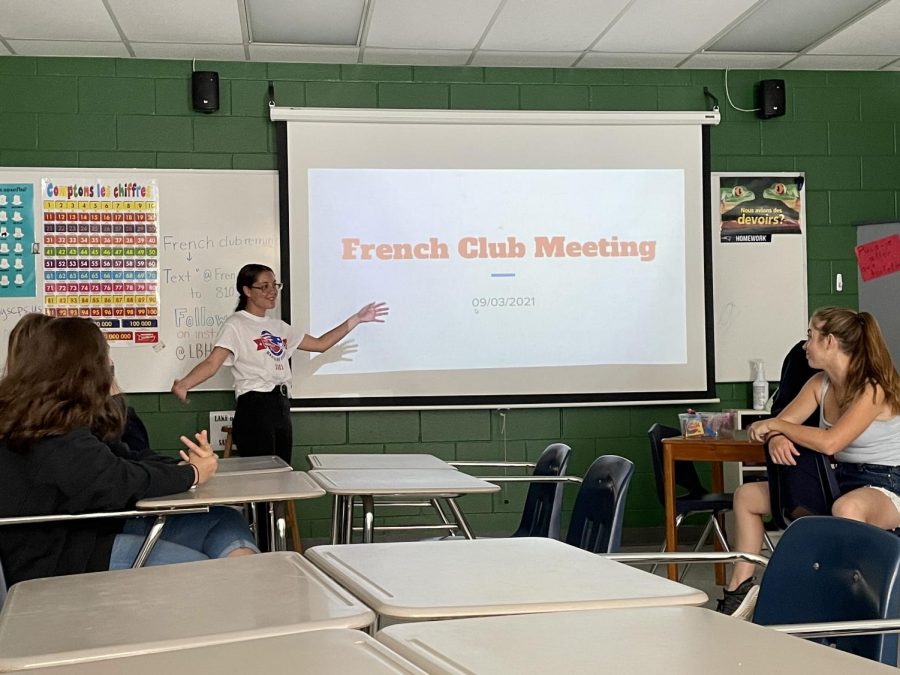 Photo provided by: Julia Moon
French Club
On Friday, Sep. 3, after a few years of inactivity, the French Club and French National Honor Society are back on campus. Sponsored by AP French teacher Sandra Agathe and meeting every other Friday in room 6-119, the French Club is ready to welcome new members and provide more opportunities for students to learn more about the French language and cultures of the Francophone world. 
"We want to get more people involved in French classes and make a little community of ours and have fun while doing that," senior and co-president Victoria Camposano said. "We want to bring the National Honor Society and French Club back again, because it was closed for a few years now."
The French Club is hoping to grow interest in the language and the customs, making sure to invite new French class students and more experienced students alike. The underclass students that join will likely help the club continue into the years that come once the upperclassmen leave.
"I want to travel [to France]," freshman Elinor Bibby said. "I think it's a really cool language and I really like the country. I really like learning French and I like being involved in something."
Along with reopening the French Club and the French National Honor Society, Camposano and other senior officers of the club also have plans to become more active this year than ever before. Ideas such as watching French-related films and attending the annual language festival were some of the many that were given at the interest meeting.
"We're learning some French cultures along the way, and hopefully encourage more AP French students," Camposano said. "We also want to bring some of the things that we used to do, like the Grand Concours and participating in other language activities that happen in our county." 
In a renewed setting, all members are looking forward to the future of the French Club, both for this year and the years to come.
"It is my first year doing a club," Agathe said. "I'm very excited to do [French Club] with them."
Donate to The Brantley Banner