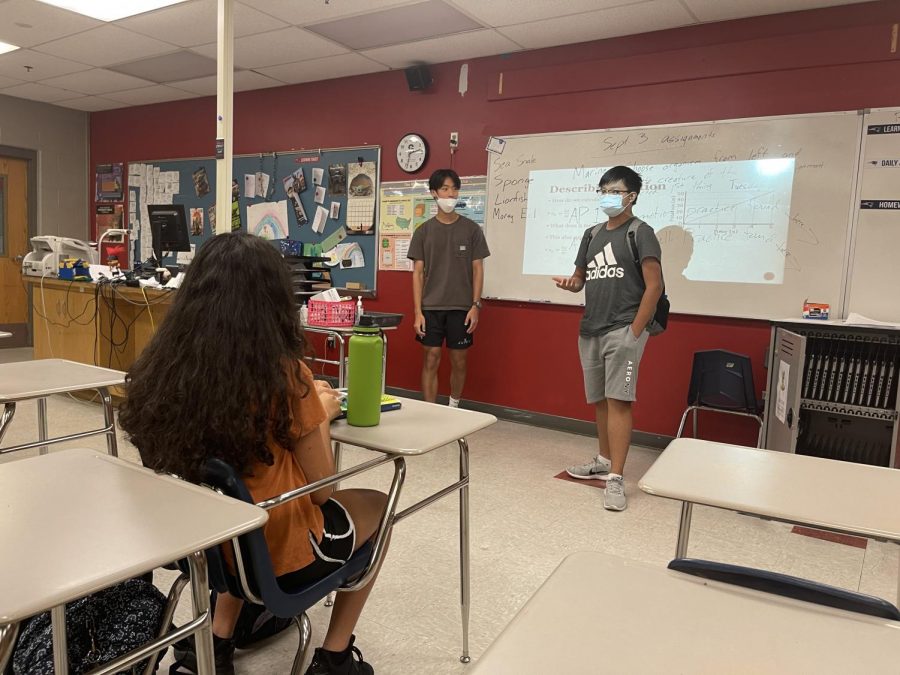 Photo provided by: Makayla Martindale
SAT Club
The Scholastic Assessment Test, more commonly known as the SAT, has been a prominent part of high school since 1926 and is a crucial aspect for those looking to continue their education after graduating. Students that are serious about getting into college typically spend hours studying for the SAT in order to earn a specific score. In light of the amount of studying that goes into receiving that score, the SAT Club was created to assist all students that join.
Senior Jiho Lee founded the SAT Club in order to provide students with help and useful tips regarding the math and English components of the test. Each meeting occurs every other Monday after school in room 8-213, in which the subject matter that they focus on alternates between math and English.
"I started it to help students improve their scores to get into better schools," Lee said. "At each meeting, we give out practice questions and we'll go over any questions that they have after."
Although Lee is benefitting from the club alongside the members of it, he used multiple different strategies in order to receive a high score on the SAT prior to the club's creation.
"I found Khan Academy helpful," Lee said. "Math is also predictable if you know certain rules."
Due to the flexibility that the SAT Club offers, students have the ability to join at any point during the school year and are given the opportunity to continually improve their scores.
"I need to take the SAT soon and I stay after school everyday for swim," sophomore Melissa Herrero said. "I thought that I might as well study for the SAT, so I'm hoping that this club will help me get a high score."
Additionally, the SAT Club is inclusive of anyone that wants to join, as long as they have the motivation to continue to refine their test-taking skills.
"Anyone can join since there is no requirement," Lee said. "They just need to want to improve."
Donate to The Brantley Banner