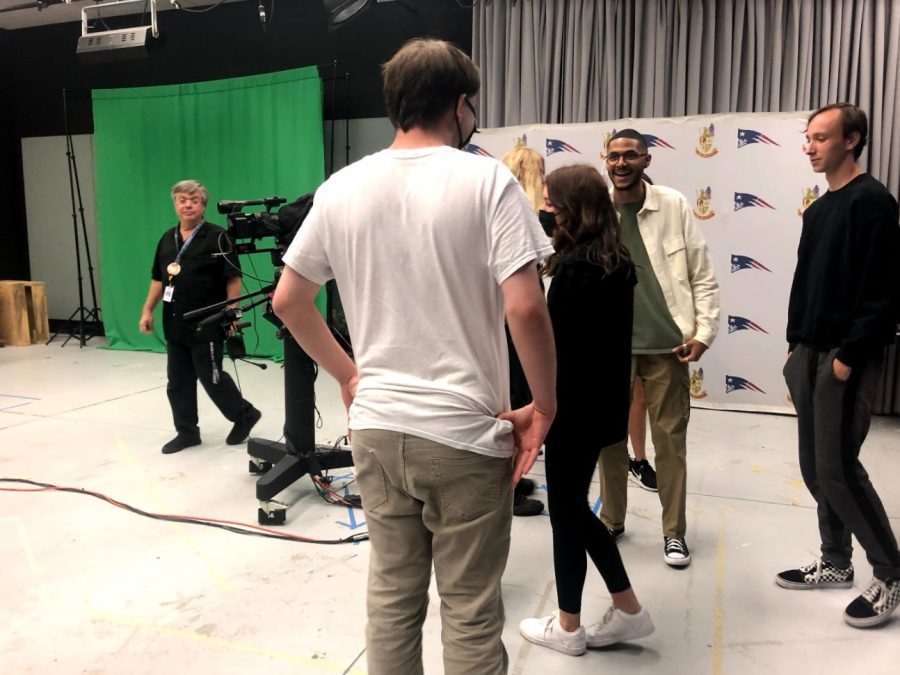 Photo provided by: Annaliese Long
Cinema Club
Cinema Club is ready to kick off the new school year. Sponsored by Television Production teacher Brian Keyes, the club meets every Wednesday from 1:30-2:00pm in room 2-111, the perfect place for film-loving students to come together in a healthy environment to share a love of movies and collaborate on film production projects. 
"It's a nurturing, positive place," Keyes said. "There's a free-flow of ideas and people can learn a few skills. How to shoot landscape mode and make some quality stuff."
The club aims to help young students fine-tune their movie-making skills and bring video to life through editing and scriptwriting. 
"[The club members] want to make some films, so we're figuring out how to make that happen," Keyes said. "We're also thinking about an outing to go see a film somewhere, maybe at this indie theater in Maitland. They have more artsy films, so we want to go see something like that — something different, where true actors act."
Along with the film-creation purpose of Cinema Club, a big emphasis is placed on students bonding with each other. Every meeting, the club members meet up and discuss their thoughts on various films and present ideas for club-produced short films and shows.  
"Everyone seems very excited," sophomore Hannah Waller said. "This is the first time I've been in a club where it looks like everyone wants to be there. It's like a little community where we learn about the ins and outs of film."
The upbeat social atmosphere of the club combined with the student undertakings of creating film content have made Cinema Club a great option for students to improve skills such as writing, directing, acting and producing for movies. Breaking past the limits of young age, members are making the most of the chance Cinema Club has provided to further their abilities in the film industry.
"I'm totally glad I joined," Waller said. "It's fun so far and it opens up a lot of opportunities within the production department at school."
Donate to The Brantley Banner