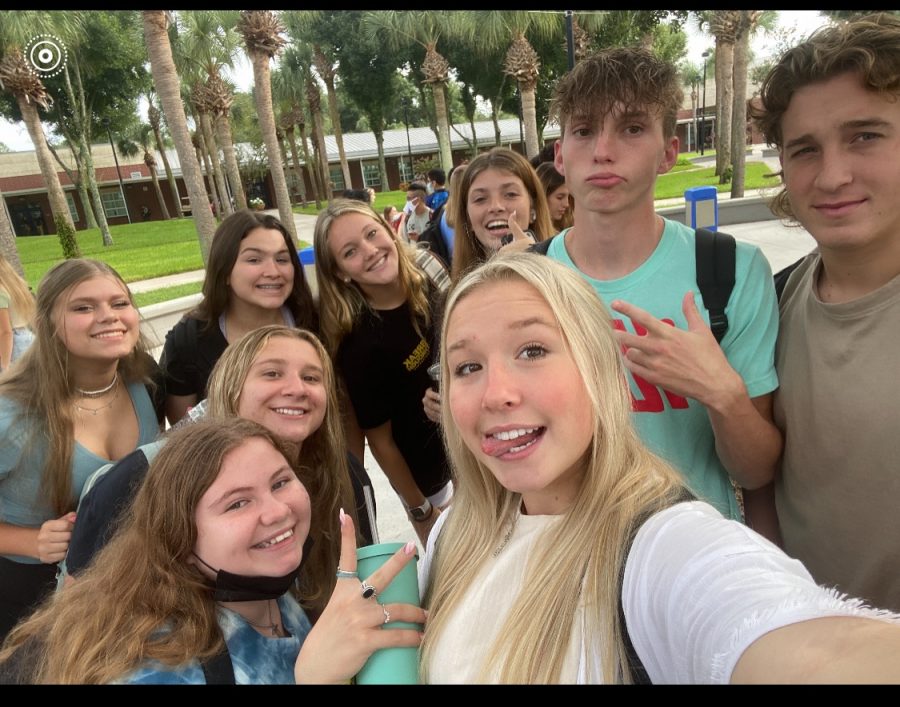 Photo provided by: Joya Ogier
SWAG Club
The Student Warriors Awakening Generations (SWAG) Club is a faith-based club made to welcome people and be a safe haven. Anyone can join and partake in the activities and games during their meetings, which happen in Alex Garver's room 6-116 on Wednesdays.
The club founders, seniors Katey Williams and Joya Ogier, have been working to make this club full of group activities. They plan to throw parties at the beginning of each month to engage more students as well. 
"We started the club to build friendships and show students love and care when they might not have it at home," Ogier said.
SWAG also has out of school meet-ups at Lake Mary Church from 6pm-8pm on Wednesdays. They additionally host a campus prayer on Mondays during break at the Darvin Boothe tree in the center of the courtyard. 
"This is a place to be in community with fellow believers in Jesus, and be a light to those around us, welcoming to all, despite worldly labels," junior Brooke Adams said. "If you are broken, hurting, in need of joy and just want to be accepted as you are, this club is definitely that."
As a community made for building new connections, members have been trying to spread the word to grow their club as much as they can with pamphlets and through social media or friends.
"The usual meetup starts with a game and we play until  [there is] winner," Williams said. "Then we usually have someone going to speak and say their testimony or one of their devotion times and what they learned. Then we go off and tell everyone and invite everyone." 
The group makes this an open and safe place to share their stories and make trusting friends. Their welcoming activities are meant to be encouraging and inviting for anyone. 
"This club is very special to me because we put in a lot of work to make this club bigger and better than it was the previous year," Williams said. "Making connections with other people is a great factor in this club and we can make new friendships."