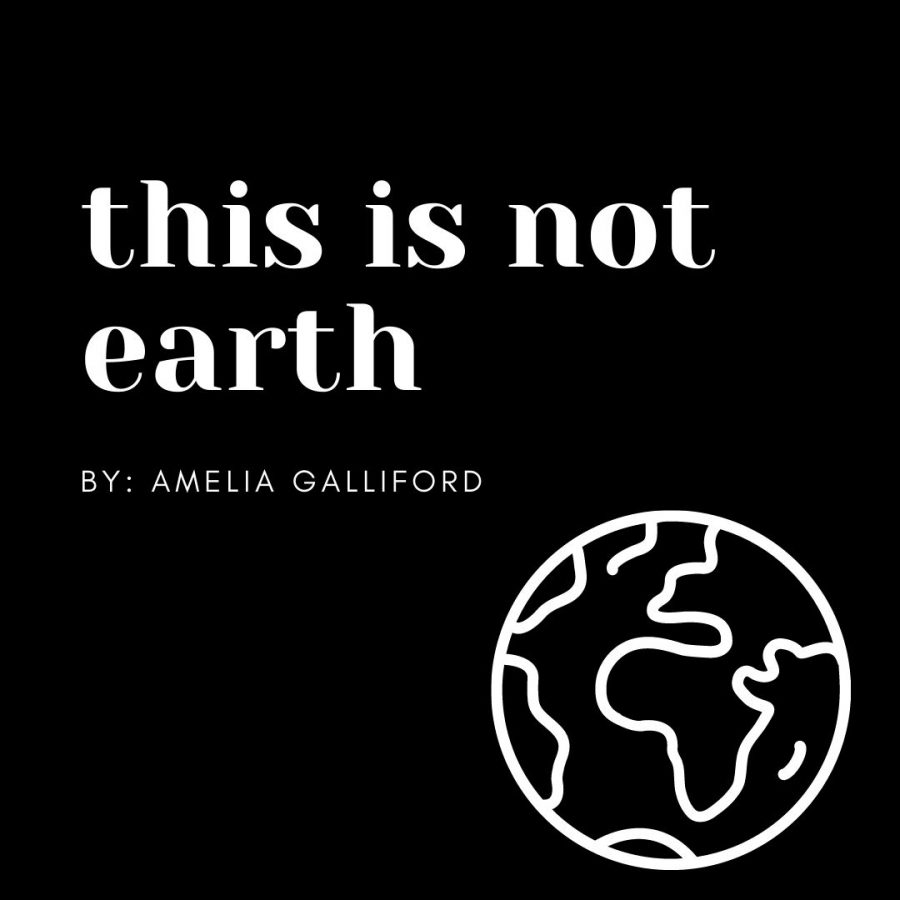 Photo provided by: Katie Turkelson
This is not Earth
In a world just like Earth. It is not this Earth. This parallel universe is so different from the world we know. One small action prevented the First Amendment rights from being created. Journalists all over the United States are being arrested for writing articles on the US government, ordinary people are arrested for practicing their own religion, and people silently protesting are also arrested.
Journalists and newspaper companies are wary of what they print and write for their papers. In a small town in Idaho called Idaho Falls a newspaper was recently closed down for writing about the beliefs they had about our most recent president Dwayne Johnson. The head of the newspaper Mikel Warren states "I ordered them to write that article. The public should hear what has been happening in the White House ever since President Johnson has been running it." Mikel and his coworkers were arrested and are waiting for their trial. Apparently one of Mikel's good friends and coworkers Peter Falen went to the White House for a scoop on what President Johnson had to say about the recent climate issues going on. Instead Peter found papers talking about how the United States and France have stopped being allies and a World War lll will break out soon. All articles that were written by the Falls Frequents were immediately put in a storage container at the White House for safekeeping. The town of Idaho Falls was devastated to hear that the newspaper closed down.
The wife of Mikel, Sherrel Warren, has started to silently protest with the wives and families of all the workers of the Falls Frequents outside the White House. Sherrel said "My husband should have the right to state his beliefs in the newspaper he runs. That paper surprised many people. It also struck inspiration and anger as well. I believe that everybody should say what they believe." Seven days after the protests started Sherrel and the protestors were arrested and sent to a separate jail after their trial. All of the children of the workers have been sent to close relatives for the time being.
The religion of Christianity was said to be made the official religion of the United States on July 18, 1896. On December 19, 1896 the government stated that all United States citizens must practice Christianity or else they would be taken to jail for up to three years. Many people were disappointed about this because that would mean they could not practice their own religion without having to face a punishment. A majority of people are currently trying to practice their own religion in a secluded area of their homes or in some other protected building. Multiple practice groups and people in general have been caught for the fact that they are practicing their own religion. A man named Joseph Mahim was trying to practice Hinduism in his home with his family. He took the blame for starting the practice at home and was arrested on March 14, 2020. His family waits to hear word back from him.
The amount of arrests and trials is severe, coming out at about 100,000 arrests and trials in just this past year. Nobody has the right to speak their mind about the government in the United States. The First Amendment rights were never created. If they were created then there would not be so much trouble in this world.
Donate to The Brantley Banner