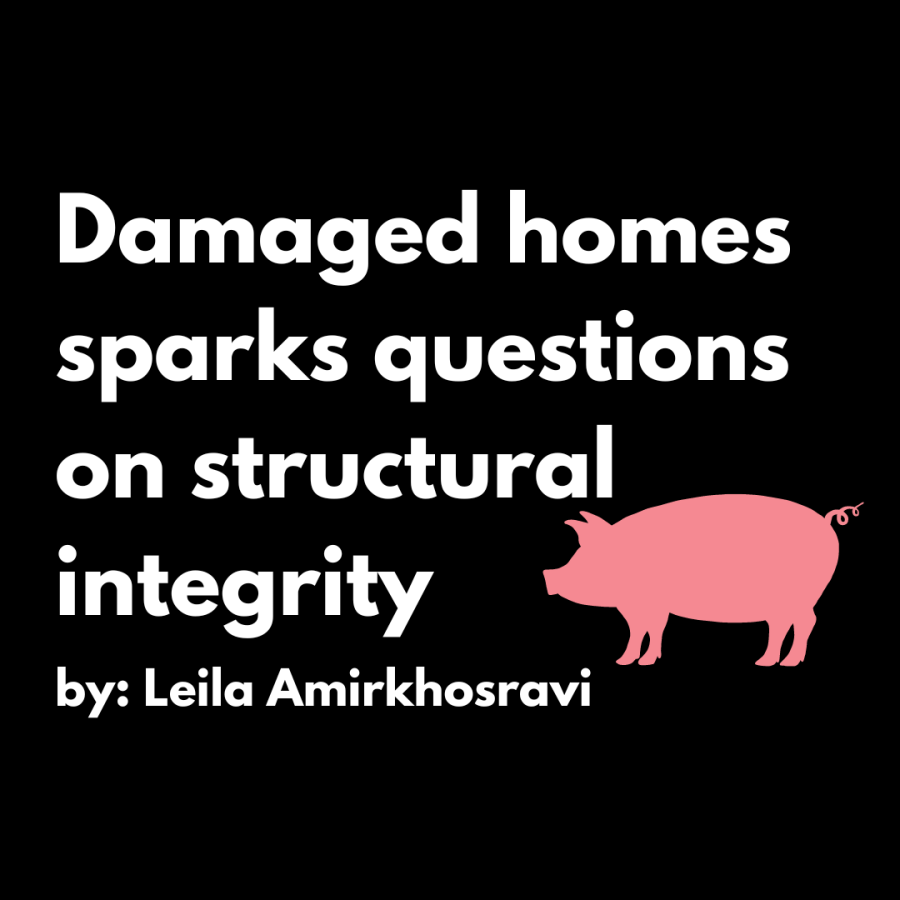 Photo provided by: Avery Ranum
Damaged homes sparks questions on structural integrity
Brownie, Whitey and Blackie were three pigs who were well-known residents of New Zealand. Their settlements were in a barren, empty ranch with a minimal population and a scarce number of acres. "The Big Bad Wolf" who is a notorious criminal in the area that has been charged on multiple accounts regarding burglary and trespassing. His intention was to destroy the property of these pigs, resulting in intense damage to aspects such as strewn hay, broken and scattered sticks, along with the attempted destruction of bricks. 
"Although the Big Bad Wolf had no excuse or reasoning to blow down my home, the structure of my house should've had a better thought process when it came to building," owner of the house composed of straw, Brownie, said. 
Other locals of the town have described the situation as absurd, especially since this town has considerably low crime rates. Whitey pig, owning a house made of twigs, was caught off guard by the destruction of his home.
"I assumed my house was sturdy and was safe from destruction," Whitey said.  "I feel extreme amounts of regret and sadness for not thinking properly."
Blackie pig took in his brothers after their houses were destroyed. Making his house out of bricks, it was able to survive the Big Bad Wolf's attempt to blow it down.
"I am so grateful that I had the necessary essentials to maintain secure stability regarding my household," Blackie said.  "My brothers and I knew there was a sighting of The Big Bad Wolf, but I was the only sibling who cared enough to get the job done."
It will take hard work and lots of effort, but with the help of the locals near the ranch, the three pigs hope to rebuild a small part of the community.
 "I will aid my brothers in terms of rebuilding their abodes," Blackie said. "And I'm sure others will help us through this tough time.
Donate to The Brantley Banner