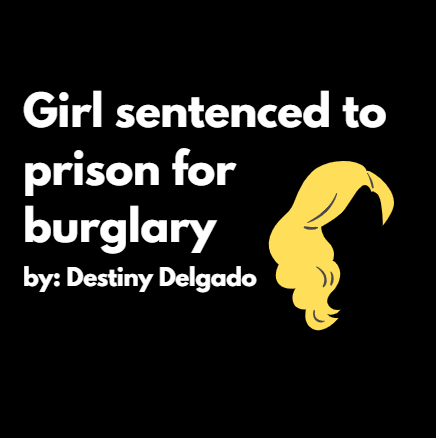 Photo provided by: Avery Ranum
Girl sentenced to prison for burglary
A young blonde-haired girl was caught and charged late Fri. night after breaking into and entering the home of three bears. The perpetrator, Goldilocks, is a young woman who snuck into the home of three bears. While she was there, it was determined that she consumed their food, destroyed their property and committed theft.
The three bears who lived in the cabin noticed the burglary when they came home from a walk and found two windows broken. Upon the discovery of their cabin being broken into, they also discovered that their beds and food had been tampered with.
"I've never experienced such a thing," Papa Bear said. "I was worried for myself and my family."
A bird who was sitting on a tree near the house was able to provide investigators at the crime scene with helpful information, being that it was a main witness.
"She was blonde and young, she just wandered into the house as if it were her own," Birdie said.
Police discovered blonde strands of hair all throughout the house. Officer J. Mcgregory used the DNA from the hair strands to find out who committed these crimes. The DNA led officers to a former felon and previous inmate Goldilocks, who had a past with law enforcement and crime. Goldilocks was questioned by police shortly after her identification.
"I was hungry and tired," Goldilocks said. "Their house looked so nice I couldn't resist going inside."
The 17-year-old will be facing 15 years in federal prison for her crimes. Goldilocks will have the chance of parole after five years and has a bail of $2,000.
"I hope that she learns her lesson and will not do things like this in the future," Papa Bear said.
Donate to The Brantley Banner
As a public forum for student expression, The Brantley Banner welcomes letters to the editor and comments on articles, but reserves the right to refuse inappropriate letters and comments.