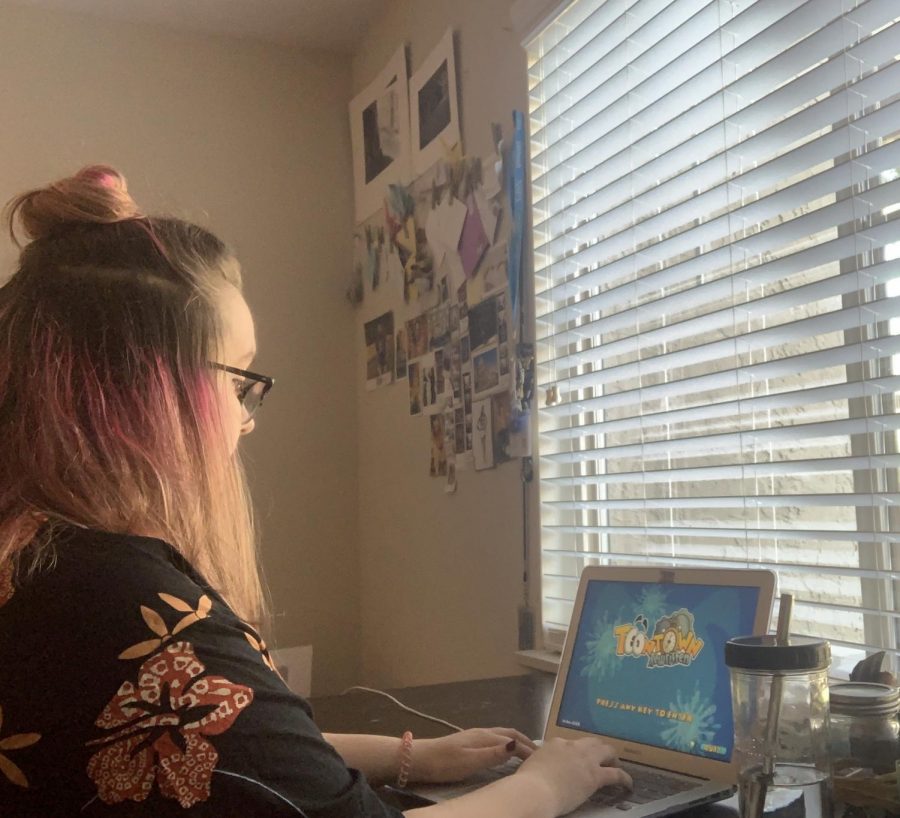 Photo provided by: Cara Roth
Staff Pick: Memories over milestones
While I am glad that our community and school are leading with precaution, I will admit that I am mourning my senior year. Traditions like prom and graduation that I have been looking forward to for as long as I can remember are being postponed, and complete cancellations are still a risk. Many students are feeling that their high school traditions are being stripped away from them. In search of comfort, a few friends and I turned toward our childhoods. 
Not only were we able to reminisce, but it almost felt like we were actually spending time together, despite social distancing rules. Watching our favorite kids' movies with programs like Netflix Party, playing online multiplayer video games, and video-chatting on Facetime or Skype allow my friends and me to still feel connected even when we are stuck in our houses miles apart. 
In a time full of uncertainty, the comfort found in childhood pastimes is meaningful. Despite the fact that ToonTown Online shut down in 2013 and Club Penguin shut down in 2017, both games have been rewritten by volunteer coders and are completely free. I remember playing games like these for hours as a kid, and I loved the time I spent on them. Those memories mean much more to me than my fifth-grade graduation or my eighth-grade dance. Spend some time watching movies or playing games from childhood and remember that the memories that mean the most are not the milestones, but the moments in between. 
https://www.netflixparty.com/
https://www.toontownrewritten.com/
https://cprewritten.net/