Andrew Yang
January 7, 2020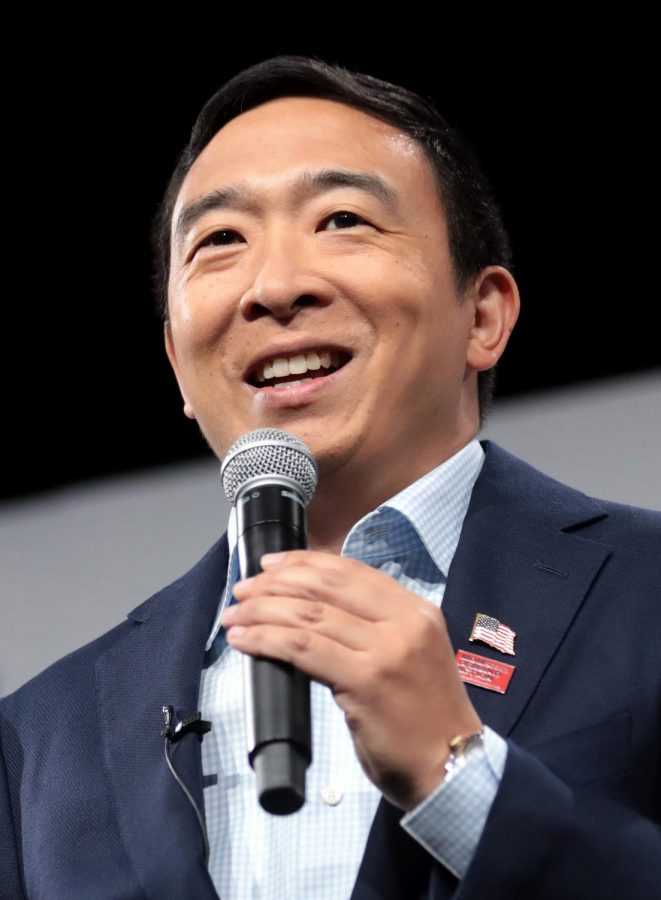 Photo provided by: Gage Skidmore
Name: Andrew Yang
(Dropped out of race)
Party: Democrat
Government Experience: None
Yang, 44, is a first generation Asian American entrepreneur. He graduated with his BA from Brown University and his JD from Columbia Law School. He has founded several companies and the nonprofit Venture for America that focuses on creating jobs in American cities.
Yang is concerned about the transition of the economy towards automation and the accompanying job loss he sees as inevitable in that process. His main policy goal is to address automation, inequality and other issues through the Freedom Dividend, a universal basic income program that would provide every American over the age of 18 with $1,000 a month, with no caveats or strings attached, paid for by a tax on companies gaining from automation.
"I like him because he's very mellow and isn't quick to respond with whatever half-baked idea that comes to mind. Nearly every time he is asked a difficult question, he takes a moment to think about the problem and then answers with incredible care. He's also willing to work with people from both sides of the political spectrum, and not immediately dismiss those who are Republican. Yang obviously strives to be fair and respectful of others and their opinions, and I believe that someone who can be a calming force in our country would be a change for the better." – Senior Allison Hubbart on Andrew Yang.
Check out his campaign here.