Donald Trump
January 7, 2020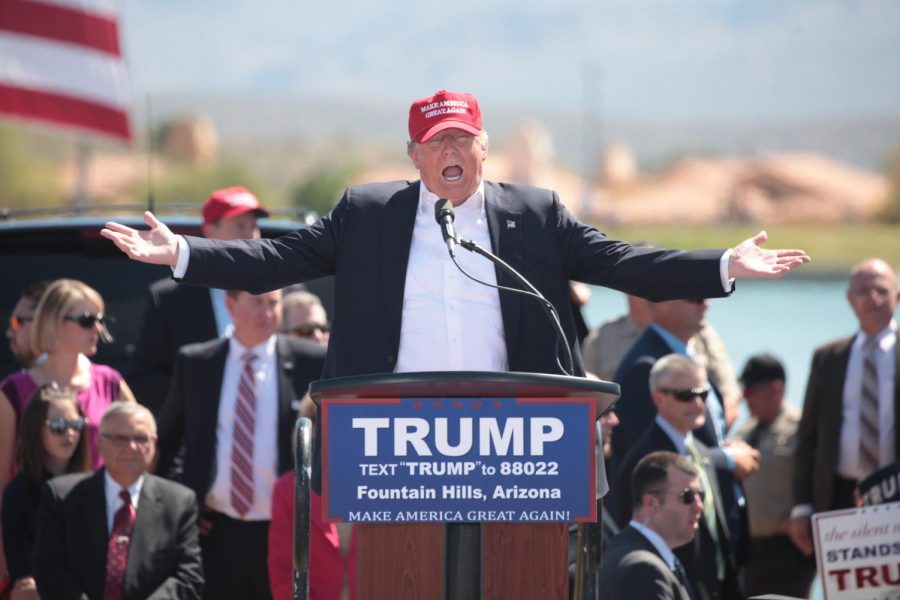 Photo provided by: Gage Skidmore
Name: Donald Trump
Party: Republican
Experience: President of the United States, Jan. 20, 2017 – now
Trump, 73, is an American businessman, politician, TV personality, and the current President of the United States. He received his B.S. in economics from the Wharton School of the University of Pennsylvania. Trump built a large and well known brand around his name through his reality TV show "The Apprentice" and his hotels and casinos around the world. His presidency has been controversial, surrounded by protests of his actions and legal investigations. He was impeached on charges of abuse of power and obstruction of Congress and is awaiting a Senate trial.
President Trump supports deregulation of industries, particularly manufacturing and fossil fuels. He also supports stricter immigration policies and harsher enforcement of immigration laws at the U.S.-Mexico border. He launched and is continuing a trade war with China, placing tariffs on a variety of products. Trump supports most traditional conservative positions. Trump has also expressed a desire to repeal and replace the Affordable Care Act, though his previous attempt failed in the Senate.
"My favorite candidate running for 2020 is the President. The reason being is that after a "million" Democrats that came out to run for office, it clearly showed their focus wasn't to be president and focus on their problems, they're focused on getting out Donald Trump from the Oval Office. Also, the Democrats has gone very far left incorporating ideas founded in the concept of Socialism. My father is Cuban and he knows what socialism/communism can do to a country and it's citizens. In my opinion, it is not right to spread your own bias on the news to benefit your own party, which in turn should be spoken only but the truth (this is what the media nowadays is lacking)" -senior Luis Perdomo on Donald Trump
Check out his campaign here.