Joe Biden
January 7, 2020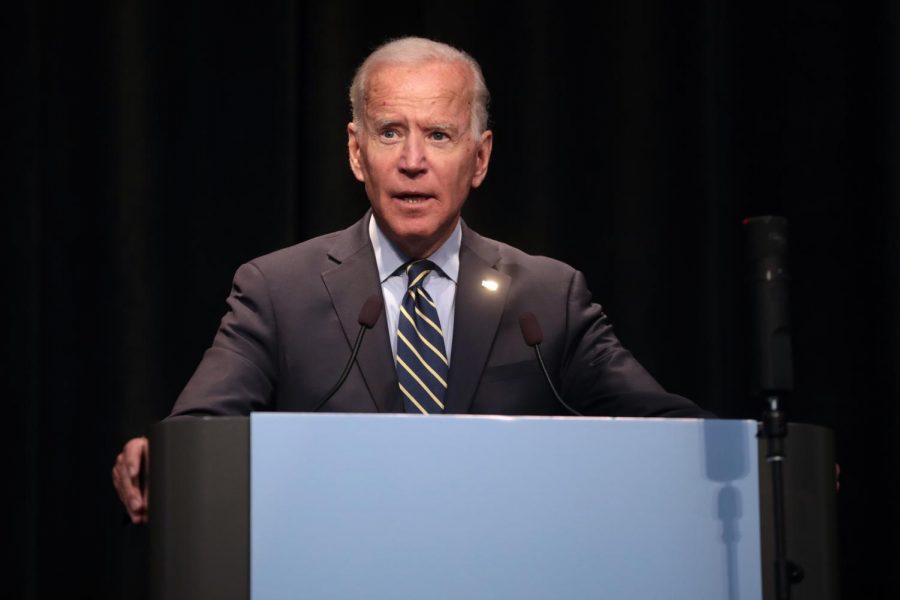 Photo provided by: Gage Skidmore
Name: Joe Biden
Party: Democrat
Government Experience: Vice President of the United States, Jan. 20, 2009 – Jan. 20, 2017 United States Senator from Delaware, Jan. 5, 1973 – Jan. 15, 2009
Biden, 77, is an American politician from the Democratic party. He received his B.A. in political science and history from the University of Delaware and his J.D. from Syracuse University College of Law. Biden worked in law for a short time before entering local and then national politics. He served as U.S. Senator from Delaware from 1973 to 2009 and as Barack Obama's Vice President from 2009 to 2017.
Biden frames his candidacy as a moral fight for the soul of America, in opposition to President Trump. One of his main goals is to rebuild the middle class. Biden favors expanding the Affordable Care Act to include a public option but opposes Warren and Sander's Medicare for all plan. Biden also supports stricter firearm regulations, including expanded background checks, a voluntary buy back program and bans on selling high capacity magazines and assault weapons.
"Biden, although commonly said to be the most electable, really just represents a nicer male version of Hilary Clinton, who failed to defeat Donald trump. Biden won't be able to win back the states that the Dems lost in 2016, as it is due to the want for real change that trump was elected. Biden is not the answer for the election, a progressive is, as they are the ones who target the middle class workers who won Trump the election." -Ben Evelev, senior, on Joe Biden
Check out his campaign here.