2020 Presidential Candidates
January 8, 2020
2020, like any election year, is going to be intense. With impeachment, Iran, healthcare, firearm policy, climate change, and other important issues it is essential that potential voters are informed about who the candidates are and where they stand on the issues. Knowing about the candidates, their experience, and their positions will help voters to choose the person they think will be the best president to represent their interests and the interests of the country in the White House and around the world. For those who will participate in the Democratic primary it is especially important to know who of the wide array of candidates they think is best to compete against President Trump, represent the Democratic party, and possibly become the next president of the United States.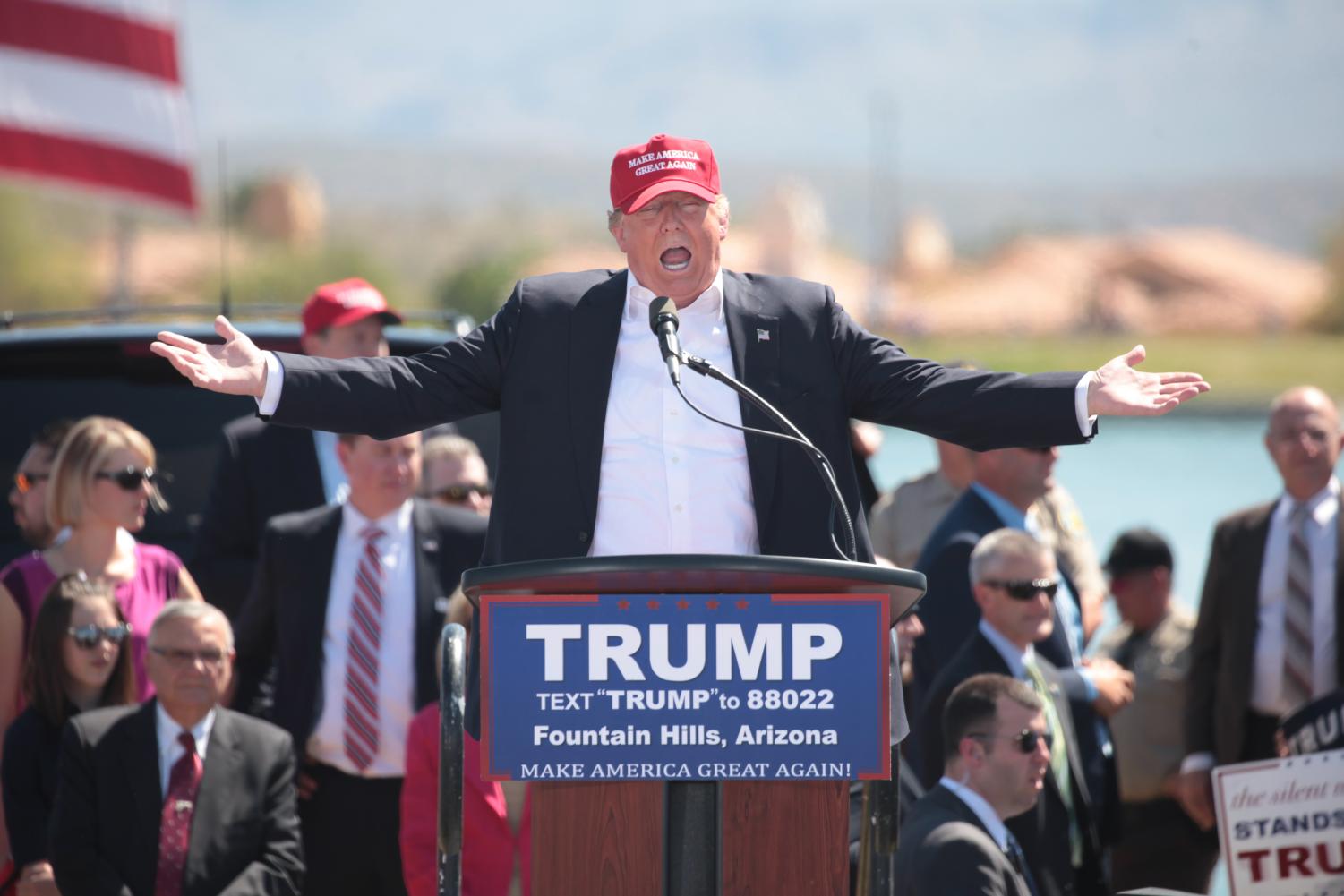 Photo provided by: Gage Skidmore
Donald Trump
Name: Donald Trump
Party: Republican
Experience: President of the United States, Jan. 20, 2017 – now
Trump, 73, is an American businessman, politician, TV personality, and the current President of the United States. He received his B.S. in economics from the Wharton School of the University of Pennsylvania. Trump built a large and well known brand around his name through his reality TV show "The Apprentice" and his hotels and casinos around the world. His presidency has been controversial, surrounded by protests of his actions and legal investigations. He was impeached on charges of abuse of power and obstruction of Congress and is awaiting a Senate trial.
President Trump supports deregulation of industries, particularly manufacturing and fossil fuels. He also supports stricter immigration policies and harsher enforcement of immigration laws at the U.S.-Mexico border. He launched and is continuing a trade war with China, placing tariffs on a variety of products. Trump supports most traditional conservative positions. Trump has also expressed a desire to repeal and replace the Affordable Care Act, though his previous attempt failed in the Senate.
"My favorite candidate running for 2020 is the President. The reason being is that after a "million" Democrats that came out to run for office, it clearly showed their focus wasn't to be president and focus on their problems, they're focused on getting out Donald Trump from the Oval Office. Also, the Democrats has gone very far left incorporating ideas founded in the concept of Socialism. My father is Cuban and he knows what socialism/communism can do to a country and it's citizens. In my opinion, it is not right to spread your own bias on the news to benefit your own party, which in turn should be spoken only but the truth (this is what the media nowadays is lacking)" -senior Luis Perdomo on Donald Trump
Check out his campaign here.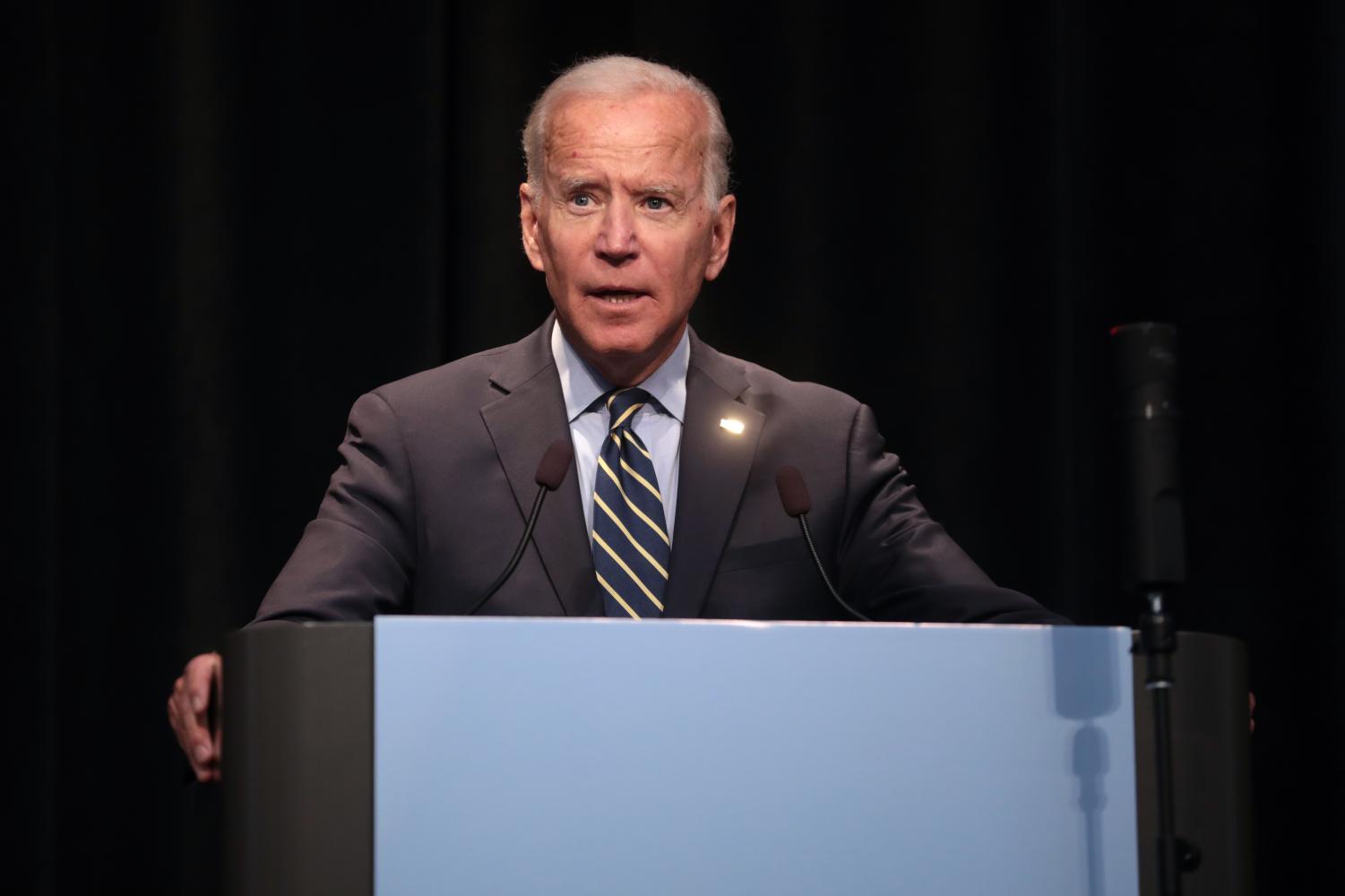 Photo provided by: Gage Skidmore
Joe Biden
Name: Joe Biden
Party: Democrat
Government Experience: Vice President of the United States, Jan. 20, 2009 – Jan. 20, 2017 United States Senator from Delaware, Jan. 5, 1973 – Jan. 15, 2009
Biden, 77, is an American politician from the Democratic party. He received his B.A. in political science and history from the University of Delaware and his J.D. from Syracuse University College of Law. Biden worked in law for a short time before entering local and then national politics. He served as U.S. Senator from Delaware from 1973 to 2009 and as Barack Obama's Vice President from 2009 to 2017.
Biden frames his candidacy as a moral fight for the soul of America, in opposition to President Trump. One of his main goals is to rebuild the middle class. Biden favors expanding the Affordable Care Act to include a public option but opposes Warren and Sander's Medicare for all plan. Biden also supports stricter firearm regulations, including expanded background checks, a voluntary buy back program and bans on selling high capacity magazines and assault weapons.
"Biden, although commonly said to be the most electable, really just represents a nicer male version of Hilary Clinton, who failed to defeat Donald trump. Biden won't be able to win back the states that the Dems lost in 2016, as it is due to the want for real change that trump was elected. Biden is not the answer for the election, a progressive is, as they are the ones who target the middle class workers who won Trump the election." -Ben Evelev, senior, on Joe Biden
Check out his campaign here.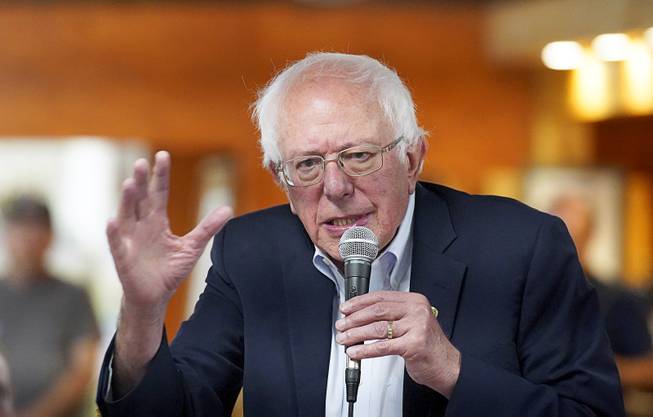 Photo provided by: Associated Press
Bernie Sanders
Name: Bernie Sanders
Party: Democrat
Government experience: Senator since 2007, House of Representatives from 1991-2007
Vermont Senator Bernie Sanders (78), who also ran as a Democratic candidate in the 2016 election, but did not receive the nomination, has held a seat in Congress for the past 22 years, between the Senate and the House of Representatives. He was dubbed the 'Amendment King' of the House of Representatives for passing more bills than any other lawmaker. He is also the chairman of the Senate Committee on Veteran Affairs and a member of the Senate Budget Committee. 
He is a self-proclaimed Democratic Socialist and supports concepts such as expanded social security, better public education, including free public colleges and universities, and common sense gun safety and purchasing laws. He is a strong supporter of a woman's right to choose, as well as the rights of disabled, racial minorities, and LGBT+ Americans. 
"He has the experience necessary," senior Ryan Nolan said. "His ideas are radical enough to make the necessary changes to our economy, environment and political system that we need right now to benefit the nation as a whole and the global environment."
Check out his campaign here.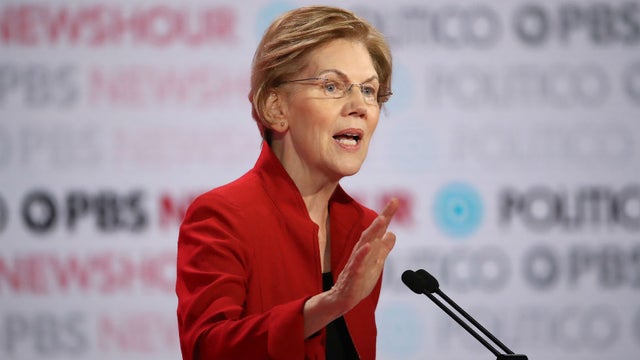 Photo provided by: Getty Images
Elizabeth Warren
Name: Elizabeth Warren
(Dropped out of race)
Party: Democrat
Government experience: Senate since 2013
Democratic Massachusests senator Elizabeth Warren, 70, was a law professor at a variety of prestigious universities for 30 years. She also served as Chair of the Congressional Oversight Panel, assistant to former President Barack Obama and special adviser to the Secretary of the Treasury.
 The major tenets of Warren's platform are to combat governmental corruption, reform gun control laws, and to expand social security. Warren shares many ideas with her peers, like fighting climate change, reforming criminal justice, and creating affordable higher education; her ideas branch out from her peers in that she wants to do away with the electoral college and her strong support for rural America and farming communities. 
"Sometimes the popular vote differs from the Electoral College vote, for example, the 2016 presidential election," junior Lilly Kolterjohn said. "It feels like it is not really the vote of the people. I don't think they will ever get rid of the Electoral College, but I think it should go."
Check out her campaign here.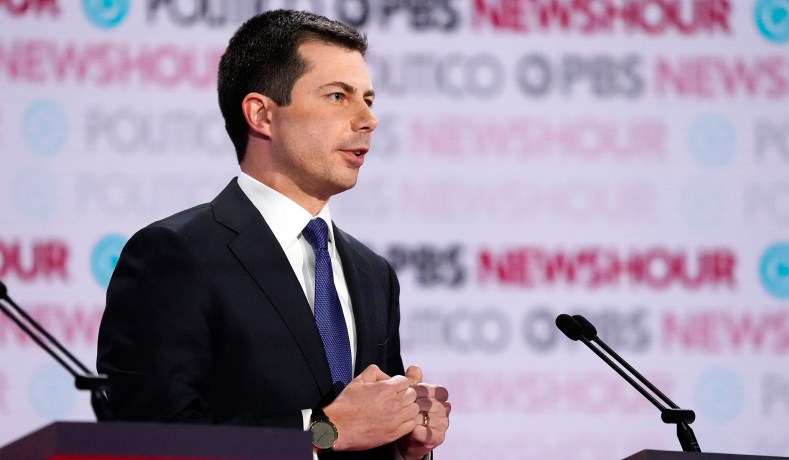 Photo provided by: Reuters
Pete Buttigeig
Name: Pete Buttigeig
(Dropped out of race)
Party: Democrat
Government Experience: Mayor of South Bend, Indiana since 2012
As the youngest presidential candidate at age 37, Pete Buttigeig plans to use his younger perspective to generate change in policies that matter to his generation. Buttigeig is a military veteran and the mayor of South Bend, Indiana. He stands out from his peers as the first ever openly gay candidate to run for president and his goal to add seats to the Supreme Court. He also intends to focus on issues of climate change and creating equal economic opportunity in public education and housing. Buttigeig plans to reform gun control laws by closing loopholes, banning assault weapons, and creating 'red flag laws' to keep guns out of the hands of potentially unsafe individuals. 
"I think that Pete [Buttigeig] would be promising," senior Corey Bleakley said. "I like the idea of having an LGBT president, and we know that LGBT legislation will be enforced. Life for LGBT Americans would be better than its current state under the Trump Administration."
Check out his campaign here.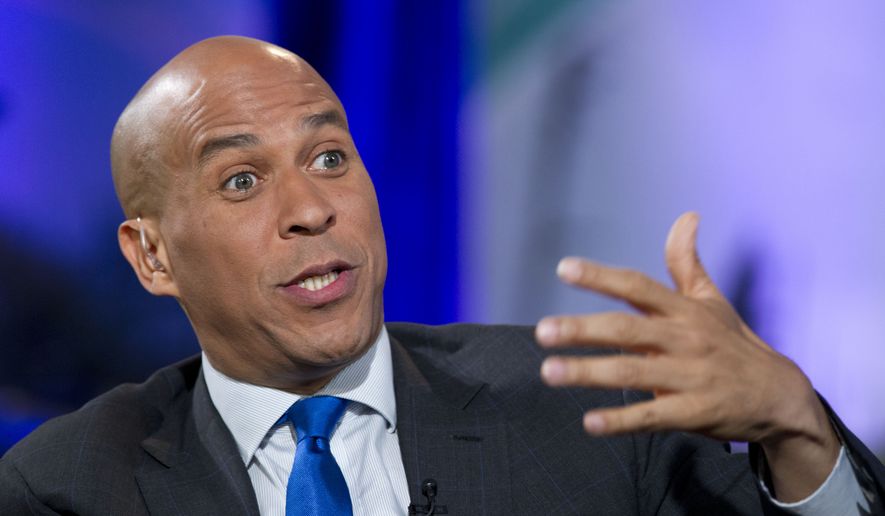 Photo provided by: Associated Press
Cory Booker
Name: Cory Booker
(Dropped out of race)
Party: Democrat 
Government experience: Newark, New Jersey city councilman and mayor, New Jersey senator since 2013
Democrat Cory Booker of New Jersey has been a senator from New Jersey since 2013, when he became the first African-American senator from New Jersey. Previously, he served as a city councilman and mayor of Newark, New Jersey. 
The most unique tenant of his policy is the idea of 'baby bonds' which would be $1,000 savings accounts created when a child is born. The government would add money to the account annually and the account would become available once the child turns 18, to be used on housing or education. He also plans to focus on national gun licensing, affordable health care and debt-free education. Booker intends to enact major criminal justice reform, including the ending of mass incarceration. 
"I support him because he has strong views on racial injustice, which is something very important to me," senior Courtney Roberts said. "His policy to reduce income inequality means a lot to me because it would give more opportunities to those who are less fortunate."
Check out his campaign here.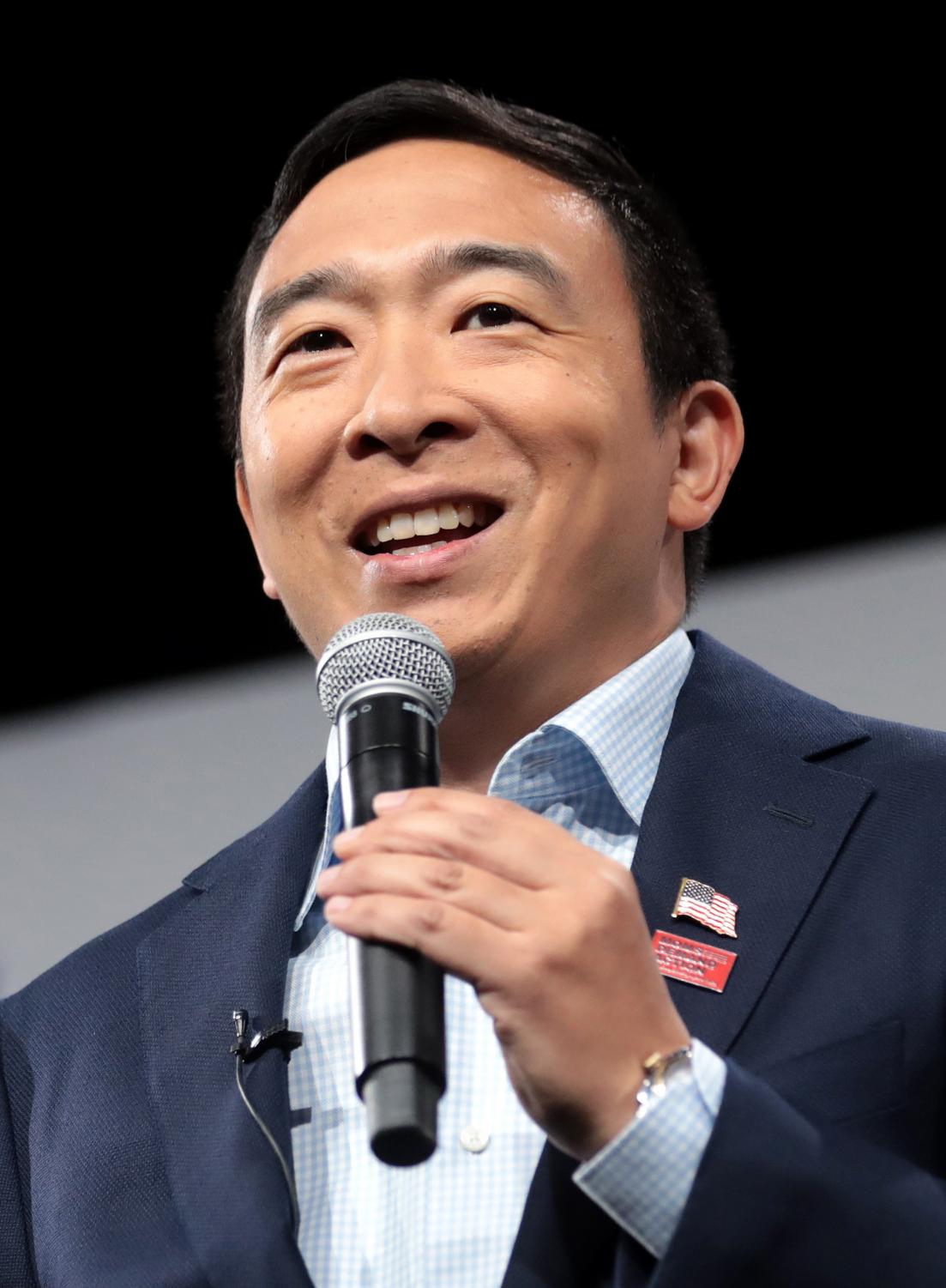 Photo provided by: Gage Skidmore
Andrew Yang
Name: Andrew Yang
(Dropped out of race)
Party: Democrat
Government Experience: None
Yang, 44, is a first generation Asian American entrepreneur. He graduated with his BA from Brown University and his JD from Columbia Law School. He has founded several companies and the nonprofit Venture for America that focuses on creating jobs in American cities.
Yang is concerned about the transition of the economy towards automation and the accompanying job loss he sees as inevitable in that process. His main policy goal is to address automation, inequality and other issues through the Freedom Dividend, a universal basic income program that would provide every American over the age of 18 with $1,000 a month, with no caveats or strings attached, paid for by a tax on companies gaining from automation.
"I like him because he's very mellow and isn't quick to respond with whatever half-baked idea that comes to mind. Nearly every time he is asked a difficult question, he takes a moment to think about the problem and then answers with incredible care. He's also willing to work with people from both sides of the political spectrum, and not immediately dismiss those who are Republican. Yang obviously strives to be fair and respectful of others and their opinions, and I believe that someone who can be a calming force in our country would be a change for the better." – Senior Allison Hubbart on Andrew Yang.
Check out his campaign here.