Black Friday: lower prices and lower expectations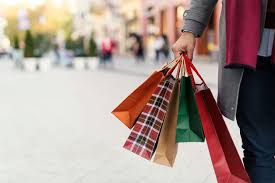 For many, Black Friday is the transition from Thanksgiving to the winter holidays. For my family, it's spending Thanksgiving night in a hotel room, and waking up in the early hours of the morning to scan the Florida Mall for the perfect gifts and best deals. Shoppers across the nation hope that the price drops associated with the holiday will significantly reduce their holiday spending. In recent years, Black Friday has seen less and less participants due to the growth and popularity of online shopping. This year, COVID-19 will inevitably change the way stores carry out Black Friday. 
With new and unprecedented holiday shopping policies, this year's Black Friday will certainly be unsatisfactory. The push to stop the spread of COVID-19 encourages people to stay home and social distance. This is the opposite of what can be observed during the traditional hustle and bustle of Black Friday. Meaning that this time of the year will end in disappointment for holiday shoppers and department stores alike. Black Friday usually generates exciting buzz leading into the holiday season. But within the era of COVID-19, this restricted event will likely become a sad attempt.
Though some still prefer the experience of making purchases in-store, the convenience of digital shopping has become more appealing to people with busy lives. Now, with the country still working to prevent the spread of COVID-19, online shopping is encouraged in an attempt to persuade people to stay home. This will inevitably impact the annual Black Friday event due to people transitioning to online shopping instead of in-store due to convenience. In addition to this, more people will remain at home this holiday out of consideration for their safety. Considering that Black Friday is recognized for its large masses and excited hordes of holiday shoppers, I feel as if these new precautions will dull shoppers' spirit and motivation to go out. Ultimately, stores will be seeing low and disheartening numbers in an already declining event.
For the safety of their customers, most stores are enforcing specific precautions and eliminating certain aspects of Black Friday shopping. Traditionally, many department stores open on Thanksgiving, starting Black Friday off a day early. This year, Target, Walmart, Kohl's, Best Buy, and many other big name corporations will be closing their stores on Thanksgiving due to COVID-19. This decision was made to protect customers and allow employees to have Thanksgiving off from work and will leave big marks on stores. I feel that customer safety should be the shopping center's number one priority. But the desolate nature being created by the restriction of the event itself, will lead to a disappointing customer experience.
Low prices may be the main marketing standpoint of Black Friday, but stores still bring in large amounts of money from holiday shoppers each year. The traditionally longer hours and lower prices are usually compensated for with the increase in customers. With limited hours, the price drops will not allow companies to make as much money compared to previous years.
Due to COVID-19, the upcoming holidays will undoubtedly be different than most. Shortened hours and the push for online shopping are setting up what will be a rather underwhelming holiday shopping season. Though the activities surrounding these holidays may be different, the roots of the holidays are constant. Joy, excitement, giving, and the overall holiday spirit can be found at the center of each celebration, even during trying times.