WWE wrestler talks with TPUSA
On Feb. 19, 2021, former WWE superstar and Longwood City Commissioner Matt Morgan spent an afternoon talking with students of the Turning Point United States of America (TPUSA). The club on campus is a branch of the right-wing, non-profit organization, whose mission is to educate and train students to promote the principles of limited government and capitalism. 
"Contrary to many people's belief, it is not a Republican Club," junior Morgan Schinneman said. "It's more of a club talking about conservative views and the importance of capitalism in our economy and how much the government should be in our lives."
The conservative presence on campus invited the two-time mayor of Longwood to speak about his experiences holding office and how he got into politics.
"He [Matt Morgan] talked about how we want as little government interference in our lives and that there needs to be those kinds of people in government to enforce that they are not intruding too much into our lives," Schinneman said. "It got people interested I think because this giant man used to be a wrestler and changed professions to change his community and now he is helping younger people do the same."
TPUSA began holding weekly meetings at the end of January on Thursdays after school. Plans have since been made to bring in guest speaker Denis Lema, Seminole County Sheriff, on April 1. 
"He shared his personal story of changing his WWE career for politics," club president Maria Milian said. "That way he could make good changes in the community and be there for his family through tough times which is amazing especially given the fact that he would make significantly less money in politics.  He talked a lot about the importance of family which we all really liked. There is so much young members of the community can do in local politics and so much to be learned from our local politicians who represent us. Politics are important and it's necessary for young people to be involved in making our community a better place to live."
About the Writer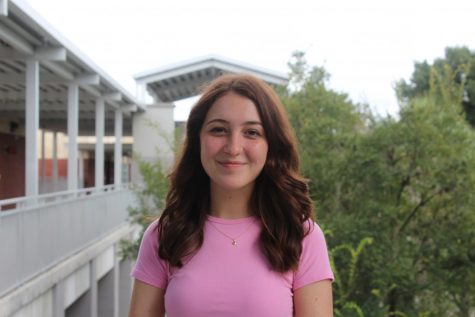 Brooke Holland, Editor-in-Chief
Senior Brooke Holland is a third year staff member and Editor-in-Chief for The Brantley Banner. In conjunction with being a part of Newspaper, Holland...