Varsity Lyman V. Brantley Volleyball Game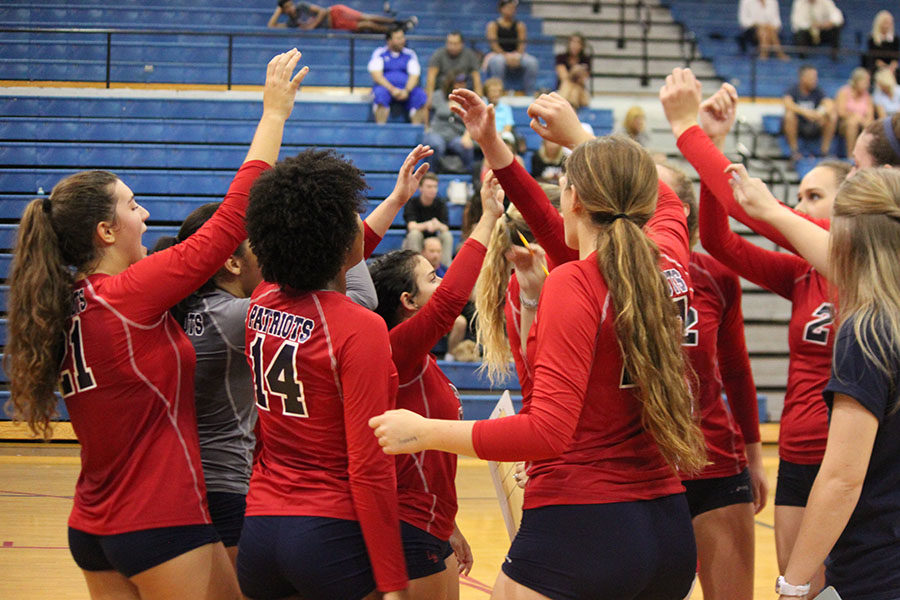 The student section roared as the team made their way to victory during the long-awaited home varsity volleyball game against Lyman on Wednesday, Sept. 27. The team, ranging from one freshman to three seniors, worked hard and kept up their morale throughout the game. This work ethic allowed them to come out on top with a winning score of 3-2.
Both schools' student sections made an appearance at the game to cheer on their teams. Brantley took on the persona of Fox Sports while Lyman mirrored ESPN, the Entertainment and Sports Programming Network. In front of each student section, there was a banner hanging from the edge of a table displaying the sports network they "represented,"along with the students who sat at the tables wearing suits to mimic news broadcasters. The student section dressed in black attire for the "blackout game." The team used this spirit as motivation throughout the game.
"This game was more mental preparation than anything," varsity volleyball coach Miriam Campbell said. "We worked on several strategies, but they had to believe we could beat them since we had already lost to them once this year. It is easy to play well and to play with energy when you have a great group of students and friends there to support you."
The team remained motivated by believing in each other, staying close, and maintaining a humble mindset throughout the entirety of the game. Some of the team's favorite moments of the night were how each team was able to get balls that were almost out back into the game when spectators thought that they were out for good.
"We prepared with [the] mindset of knowing that we have each other's backs," senior Hal Szafran said. "Our motivation was our pride and that we knew deep down that if we wanted to beat them that we had to give everything that we've got on the court."
Knowing that they had each other's backs, the team concluded with a win. The combination of positive attitudes, dignity, and hard work during the game allowed them to finish off strong.
"We came out and played hard the first two sets and then lost the next two," Campbell said.  "It was an extremely hard place to be. The girls came together, played with incredible heart, and found a way to win."
About the Contributor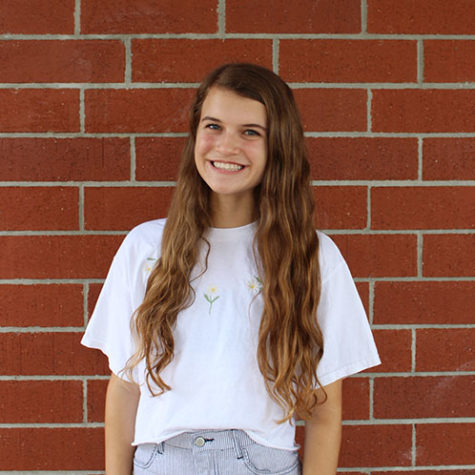 Emily Klingenberg, Opinions Editor
Junior Emily Klingenberg is a second year staff member and is the Opinions Editor for The Brantley Banner. She has always had a love for writing but fell...