How To: Make the Most of a College Tour
Hang on for a minute...we're trying to find some more stories you might like.

Loading ...

Students take measures to prepare for furthering their education after high school, and an important part of the process is finding what college is the best option by taking tours. To help ease this stressful and important endeavor, here are some tips and tricks to make the most of a college tour.

Immerse in the social life

To get an understanding of the social life, try to schedule the tour while classes are in session. You are then able to ask an advisor and current students of the school about diversity, fraternities or sororities (greek life), and housing while getting a behind the scenes look. Take a detour to fraternity/sorority row or visit a dormitory to discover the social conditions that are the norm at the school. Learn about the activities and clubs that are available to students and discover the options that fit your personal needs.

"[Florida State University] also said they have a lot of social events each week [such as] ice cream socials and movie nights on campus," junior Rachel Steinke said. "Not only does it help you make friends, but it helps you diverse yourself into the college and just immerse in the whole entire culture there."

Organization

Since one may visit many universities and colleges before making a final decision, organization and doing research is key. Creating pros and cons lists, charts, and taking photographs can help with remembering the positive and negative aspects of each school. Documenting the experience at each college can be helpful when deciding where to apply. Reviewing materials handed out, such as pamphlets, maps, and brochures, can also serve as a refresher after having toured numerous colleges.

"I basically just researched colleges in Florida based on my preferred major, nursing, and toured each college," senior Taylor Smith said. "I was able to see which was the best for me based on housing, academics, and campus life. It helped me a lot, and I would definitely recommend touring colleges as it is the best way to see if that college is a perfect fit for you."

Ask questions

Although this may seem obvious, asking questions can be helpful in clarifying topics that were not covered in depth or even at all during the tour. From financial aid to freshman housing, asking questions can help students know what they need in order to be prepared for their college experience. After all, the tour guide's job is to help visitors gain knowledge of the campus. Gaining plentiful information can be helpful preparation if you encounter a topic that you are unsure of outside of the tour. Asking current students about their experiences is another beneficial way to gain perspective on the college. Questioning different groups on campus can expose you to the different opportunities that are available. In terms of athletes, learning about athletic involvement from current athletes can be helpful in deciding whether to commit to that college.

"The biggest thing is talking to the players to get a feel and see if they are truly enjoying their experience and really see if the coach is taking an interest in your life more," senior Kyle Lesko said. "Also seeing how much the guys and the coaches cared about me made me feel special and helped me choose my school."

About the Writer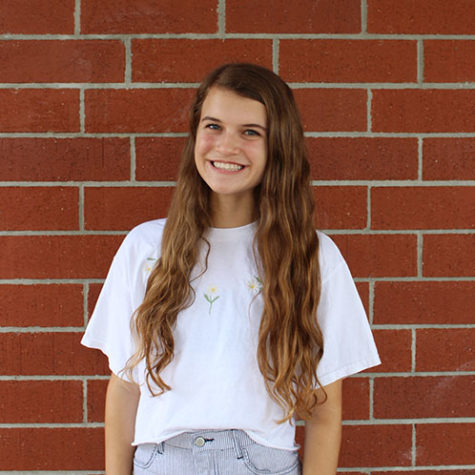 Emily Klingenberg, Opinions Editor
Junior Emily Klingenberg is a second year staff member and is the Opinions Editor for The Brantley Banner. She has always had a love for writing but fell...