The Triple Threat Breaks the Ice in Girls Ice Hockey
The "triple threat"- sophomore Kyla Jones, junior Caitlyn Mariani, and senior Hayleigh Bodoh- play on the new Orlando Express Girls Hockey team and are making waves in the world of girls hockey. The team will start practicing at the RDV Sportsplex Ice Den on Tuesdays and Wednesdays for an hour after school. As their season approaches, the team will prepare for the games and tournaments within the season.
Playing a predominantly male sport, like ice hockey, can be intimidating for girls because of presumed stereotypes and smaller athletic exposure, but together these teammates are breaking down the barriers. As Florida is nicknamed the "Sunshine State" and is home to very warm weather, indoor ice hockey is a hidden gem within Floridian athletics. The National Women's Hockey League has only four teams, whereas the National Hockey League has over ten teams. The girls wish for more recognition in women's hockey because it requires the same amount of dedication, hard work, discipline, and team building spirit that men's hockey does.
"Some advice I have for other girls who want to try a male dominated sport is don't be scared," Jones said. "They will make fun of you and play their hardest against [and] underestimate you, but as long as you stay in your own head and not let anyone bother you, you'll be fine."
Though not a professional, the coach of the Orlando Express motivates the athletes to strive for their absolute best in hockey and in their academics. For many players, practice is an outlet to gain new skills and play a sport in a positive team environment. The family-like aspect of the team inspires and motivates each athlete to become better people and players, in and out of the hockey rink. Position wise, Jones plays as a defenseman, Mariani plays as a wing, and Bodoh plays as a center or right wing. Each of the positions work together to accomplish the team's goals and strive for a win.
"My favorite aspect of hockey is the whole team aspect and just the rush you get from it," Bodoh said. "When I play hockey I just feel so happy. I know it's cliché but it just makes me happy, even when a game or practice doesn't go well it's a stress reliever."
Jones, Mariani, and Bodoh each have gained leadership skills, athletic abilities, and strong work ethics through playing ice hockey. For example, Jones was captain during her PeeWee season and is now an assistant in the Bantam division, a 15-year-old and under team. The athletes are also working on expanding the knowledge and recognition of women's ice hockey.
"
"My favorite part about being a girl in a male dominated sport is surprising people after they've already underestimated me and surpassing people's expectations. I love playing the sport because it pushes me past what I think I'm capable of and it's an adrenaline rush I wouldn't trade for anything.""
— junior Caitlyn Mariani
About the Writer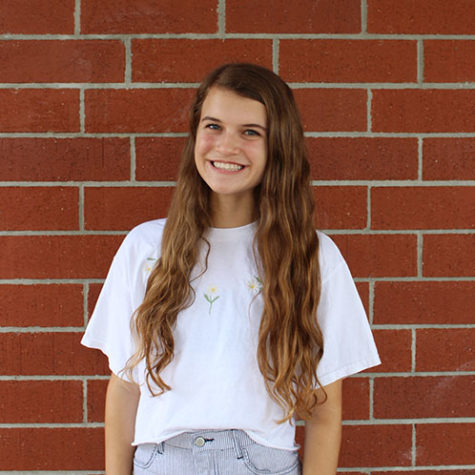 Emily Klingenberg, Opinions Editor
Junior Emily Klingenberg is a second year staff member and is the Opinions Editor for The Brantley Banner. She has always had a love for writing but fell...