On the Basis of Sex review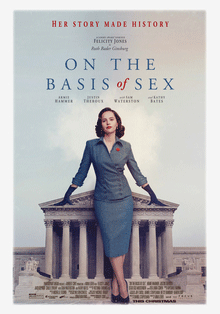 After watching the Oscar nominated RBG, the documentary about the life of Supreme Court Justice Ruth Bader Ginsburg, I went into the theater on a Monday night with high hopes for the 2018 biopic, On The Basis Of Sex. The movie exceeded my expectations through the inspiring talk of how she rose above the adversity she faced. Now a symbol of resilience, Ginsburg is excelling in her career as a Supreme Court Justice.
Felicity Jones, the actress who played Ginsburg had large shoes to fill, which she did with grace. Jones mirrored Ginsburg's resilience and tenacity, making it look effortless. In powerful scenes where Ginsburg was facing discrimination in the 1950's due to her gender, it was almost difficult to watch, demonstrating Jones' ability to capture those emotions. Jones alongside Armie Hammer, who plays her comedic and gentle husband, Marty Ginsburg, were a perfect balance as they highlighted the each other's best characteristics.
One standout element of the movie is the way it portrayed Ginsburg as a colorful blue in a black and white world, as she wore shades of blue in almost every outfit. Whether or not it was an allusion to being a democrat or even a symbol of being a female lawyer in the 1950's, it was prominent in several scenes.
As great as the movie was, there were a few imperfections. An intimate scene in the first few minutes felt out of place and cliche in the context, and there were several questionable moments. Although they were designed to make the story more interesting, such as the progressive nature of her daughter Jane Ginsburg (Cailee Spaeny), it weakened the impactfulness of the plot. Ruth Bader Ginsburg spoke on this after the release of the movie, which she was very involved in, and said it best herself,  "This film is part fact, part imaginative. . . . But the imaginative parts fit in with the story so well," Ginsburg said.
About the Contributor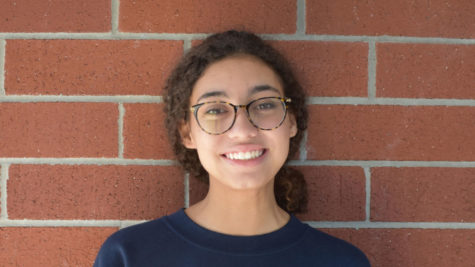 Anisa Velazquez, Features Editor
Anisa Velazquez is the Features Editor for the Brantley Banner 2019-2020 school year. Continuing newspaper for her third year she hopes to have a year...