Mamba Out: Remembering Kobe Bryant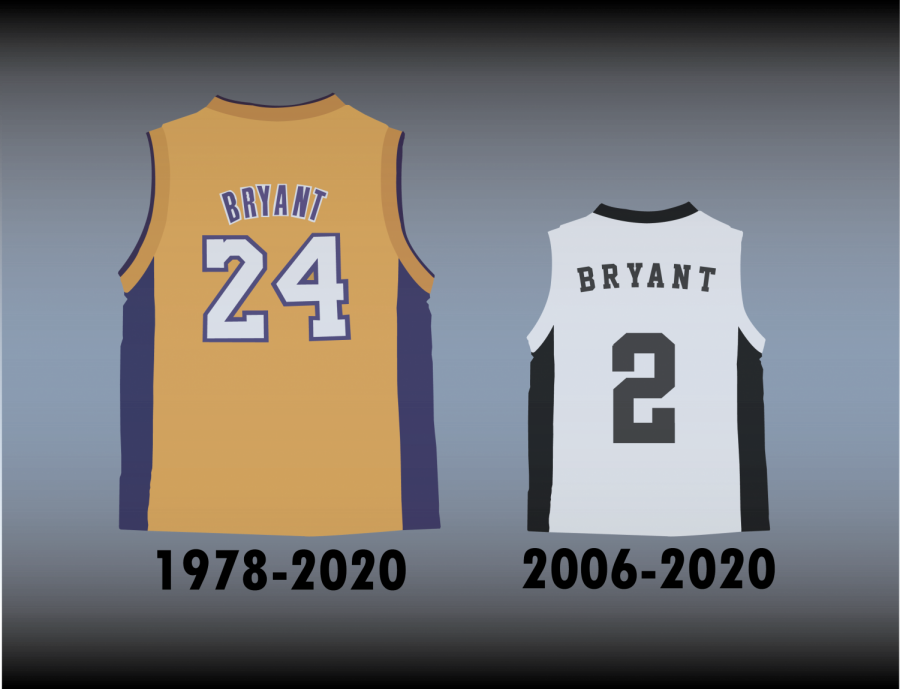 I was sitting on my couch when I heard the news of the death of Kobe Bryant. I had been idly solving a crossword puzzle when the biggest news of the year scorched its way onto my Twitter timeline. My inherent skepticism of such bold claims made it hard for me to really believe what happened; it wasn't until I read five or six reputable sources confirm the tragedy that it really sunk in. It was the outpouring of grief, love, and heartbreak that not only the NBA, but the global community showed in the hours following the accident that inspired me to write this article. 
With a man as multifaceted as Kobe Bryant, picking just one specific angle to remember him by feels like a betrayal to his legacy. Not many people out there can boast 15 NBA All-Star appearances, 5 Titles, 1 League MVP, and two Olympic gold medals. He also won an Oscar. After sifting through his purple and gold tinted accomplishments, I decided that, above all else, today's generation will remember him as a role model, a cultural icon, and a hero. This loss of life today has provided this generation with a valuable lesson on how to deal with grief and the loss of someone you care about.
The emotions I, and many others on that Sunday felt are not ones you feel on a day-to-day basis. It was not the pain of not doing as well as you'd have liked on a pop quiz, or even the physical pain of scraping your knee or twisting your ankle. The pain the world felt was the pain of losing someone that has been in your life for as long as you can remember because, for many of us, he was. 
We were just kids as he broke onto the scene in the league. We watched him tear through opponents alongside Shaquille O'Neal just as we began to watch basketball, and we have watched his entire life through the television screen ever since. Every title run, painful injury, off-court drama feud, broken record, and post-retirement interview he had been involved in, we witnessed. Just as he was growing from the bright young kid we met him as, into the revered champion he ended up becoming, we were growing right there with him. His fierce competitiveness and famous "Mamba Mentality" has inspired countless kids to keep pushing through hardships and to achieve their dreams no matter the setbacks they encounter.
People who loved him, whether that be on or off the court, will now come to live in and know a world without Kobe Bryant over the next few weeks. This time will include a 13 year old nostalgic highlight reels, quotable interviews, and tear-inducing videos of him with his daughter, Gianna, who also passed away in the helicopter crash, playing the sport they love together. This time will also be marked by the grief that many young people will experience for the first time in their lives. 
"
This loss of life today has provided this generation with a valuable lesson on how to deal with grief and the loss of someone you care about."
— Carson Cashion
NBA players around the league, as well as just about every public figure that comes to mind, showed respect and reverence to Bryant in a variety of ways that day. Teams took 24-second and 8-second violations to start their games, a tribute to the numbers Bryant wore during his decorated career. Athletes from other sports, actors, musicians, and even former and sitting presidents weighed in on social media to send their condolences.
This moment of tragedy, no matter how sad, will not be the end of the NBA that it currently seems to be for many younger fans. Children will keep discovering their passion for the sport, rookies will keep fighting their way into the league, and seasoned veterans will keep showing them the ropes. It does not take an NBA insider to know that if Bryant was still here, he would want the world to keep playing, respecting, and loving the game of basketball. He loved the sport too much to want anything else.
The death of Kobe Bryant put the world on pause, but the world moves too quickly for that pause to linger very long. The NBA is just entering the meat of the season, and the playoffs are just around the corner. The upcoming All-Star game will have a have a new note of somberness, but the attitude of the league will soon change from grief to remembrance and nostalgia. As we grieve, recover, and remember this moment of anguish, many of us will be learning a valuable lesson indirectly from the Black Mamba himself: life goes on.
Click here to read more from ESPN about the Kobe Bryant tragedy.
About the Writer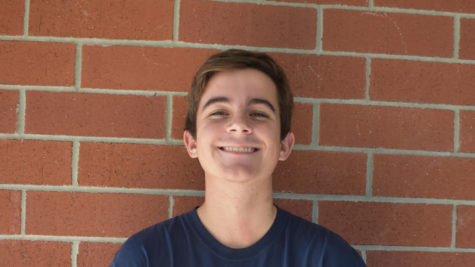 Carson Cashion, Sports Editor
Carson Cashion is a senior Sports Editor for The Brantley Banner. Cashion has been on staff for two years and wants to pursue journalism outside of The...