Opinion: LGBTQ representation matters, even in commercials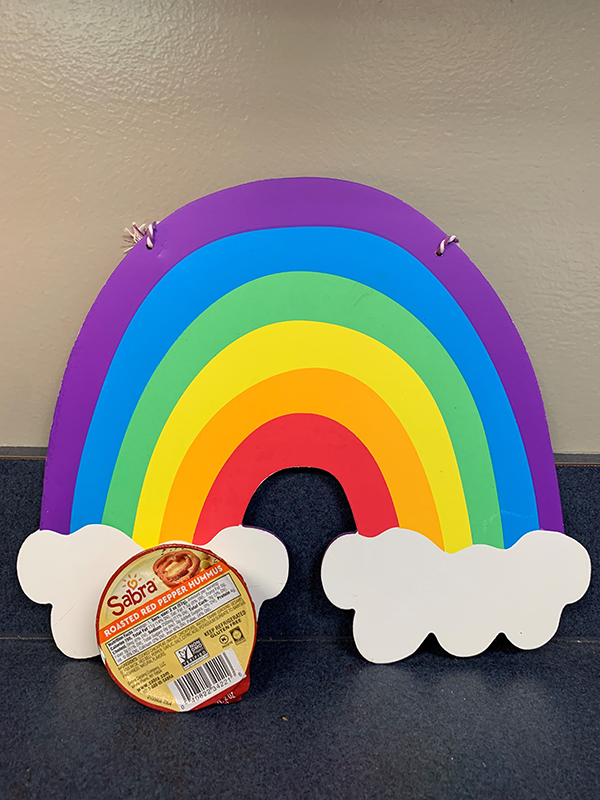 Nearly 100 million viewers tuned in for the Super Bowl on the night of Feb. 2, prepared for the big game, funny commercials and musical performances. However, unlike previous years, LGBTQ representation in the commercials was groundbreaking, making this the most inclusive year yet. Since screening these advertisements costs upwards of $5.6 million per 30 seconds of screen time and have a massive audience, their inclusion of minority groups is equally risky and important.
Eight out of the 77 commercials included members of the LGBTQ community, while previous years have only included one or two. These eight were composed of Sabra Hummus' advertisement with cameos from RuPaul's Drag Race stars Miz Cracker and Kim Chi, an Amazon Alexa commercial featuring Ellen DeGeneres and her wife, Portia de Rossi and a Pop-Tarts commercial with Jonathan Van Ness, a nonbinary and gay member of the Fab Five on Netflix's Queer Eye. Additionally, the first openly gay NFL coach, Katie Sowers, was featured in a Microsoft Surface commercial, Budweiser included Ali Krieger and her wife, Ashlyn Harris, who are both national soccer players and World Cup champions and a Doritos commercial included a performance from Lil Nas X, an openly gay singer. Finally, transgender actresses Isis King and Trace Lysette were included in a TurboTax advertisement and bisexual YouTuber, Lilly Singh, represented Olay. 
Including underrepresented groups gave LGBTQ people an opportunity to reach an extremely large platform. With the variety of football fans watching the game, many of them vary from those who purposefully seek out LGBTQ individuals in the media. Therefore, the commercials offer a perfect opportunity to demonstrate and celebrate the diversity of the LGBTQ community. 
However, these controversial topics being showcased to such a large audience brought significant backlash from conservative football fans. One example is Monica Cole, an executive staff member of the website One Million Moms, an organization devoted to a "fight against indecency." The majority of this group's campaigns and efforts, however, go toward petitions that attempt to stop companies from expressing support for the LGBTQ community. The drag queen inclusive hummus commercial caused an undeniable stir from Cole and her team. They created a campaign against the commercial before it even aired, claiming that it must be cancelled and removed from the Super Bowl lineup. This campaign gained over 34,000 signatures from people who hoped to keep the Super Bowl "suitable for all ages."
The fact of the matter is, LGBTQ content is not unsuitable for children. Continuing to treat these topics as taboo and secretive only enforces homophobia and transphobia among adults and suppresses children from understanding the diversity of the world around them. It is no more innapropriate to see a gay couple as it is to see a straight couple. Despite how much you claim it will, seeing a gay couple will not turn your children gay, just as seeing straight couples will not make me straight.
Considering the backlash that LGBTQ representation gets all too often, broadcasting advertisements with the inclusion of these individuals is a significant step in a positive direction. The fact that these well-known companies will not back down to hatred and bigotry, but will stand as allies by including underrepresented communities within their most expensive advertisements is monumental. It gives me hope for a future of increased inclusivity and representation in the media. Let us unpack the normativity of straight, cisgender, culture one advertisement at a time.
About the Contributor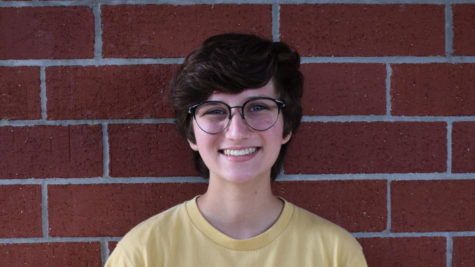 Joelle Wittig, Editor in Chief
Joelle Wittig is a senior and is a third-year staff member and the Editor-in-Chief of The Brantley Banner. Outside of newspaper, Joelle has played basketball...