Outer Banks: Review
On April 15, 2020, Netflix released a new TV series titled "Outer Banks." The teen drama and action-filled show encompasses a storyline of four teens on a hunt for $400 million worth of gold lost at sea. The island on which everything takes place is divided by the rich North side, "kooks," and the working class on the South Side, "pogues" creating an ongoing war between the two. The 10 episodes carry a number of plot twists and are packed full of action, never leaving for a dull moment. It is both character and plot-driven, making it a show worth binging…at least two times. 
One of the main things that made the series so compelling was the originality of the plot and the actors that helped bring it to life. Main characters including John B (Chase Stokes), JJ (Rudy Pankow), Pope (Jonathon Daviss) and Kie (Madison Bailey) brought emotion and excitement to the screen, leaving viewers with a personal connection and attachment to them. As the story progresses, there is an ongoing theme of  character development which adds to the intrigue of it all. These range from learning about JJ's struggles with his home life to Pope's opportunity of getting a scholarship conflicting with his summer scandals. Being able to learn more and more about each of the four teens and their past, family lives, and struggles gives the show substance and makes it a worthwhile watch. 
While I could have done without the excessive use of language, the new series overall has not only made the top 10 list of Netflix shows, but also on my favorite TV show lineup. Too many times do shows go overboard with drama or romantic scenes, making it cringey and boring to watch. However, "Outer Banks" has a perfect balance of teenage love, drama between family and friends in addition to jaw-dropping moments throughout.
About the Writer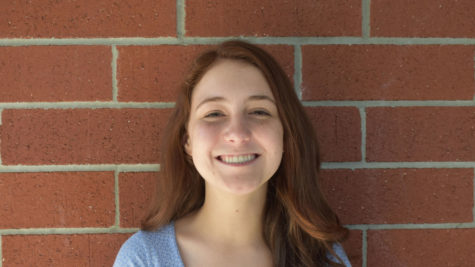 Brooke Holland, Features Editor
Junior Brooke Holland is a second year staff member and Features editor for The Brantley Banner. Outside of the newspaper room, Holland allocates her time...