President Trump diagnosed with COVID-19
On Oct. 2, President Donald Trump tweeted that he had tested positive for COVID-19. Shortly after the news broke, the public learned that family members and political figures close to the President had also tested positive for the virus. The confirmed cases in the oval office have raised questions on the effectiveness of how Trump has handled COVID-19.
In response to his diagnosis, Trump was flown to Walter Reed National Military center and given an experimental antibody treatment. The White House has affirmed that the President only had mild symptoms. While concerns over his health may have caused negative implications on his presidential campaign, his recovery also shows that the virus does not always end in a death sentence. 
"I think that President Trump getting COVID-19 shows that any person, no matter their stature is able to get the virus," senior Ricky Blount said. "It also makes me optimistic because it shows that the disease doesn't kill everyone and is sometimes mild, unlike what the media claims."
Trump's frequent disapproval of CDC guidelines has led many Americans to see his diagnosis as karma. Although some are hoping for the worst in lue of the upcoming election, others believe his diagnosis could be a lesson for those who are not taking the virus seriously.
"My approach won't change," senior Ulani Carmona said. "Since the beginning I've followed proper social distancing guidelines. I have worn a mask in public areas and quarantined whenever I have felt even slightly sick, however I hope that his diagnosis will change others' approaches to the virus, specifically those who don't wear masks and downplay the severity of the pandemic."
About the Contributor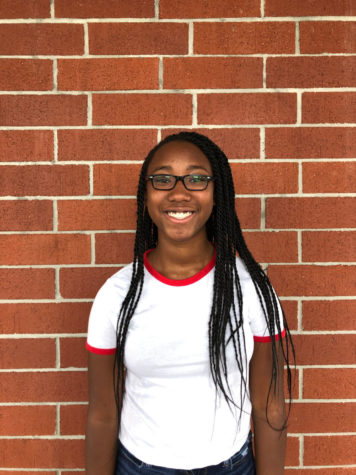 Shelby Brunson, Editor-in-Chief
Shelby Brunson is the Editor-in-Chief on staff. She is the youngest in her family, with one twenty four year old sister, and one twenty six year old brother....