Employee Of The Year, Godshalk's Streak Continues
Hang on for a minute...we're trying to find some more stories you might like.
On Thursday Oct. 27, Building Six office secretary Tami Godshalk was announced as the Employee of the Year at Lake Brantley High School. The Employee of the Year award recognizes outstanding support personnel who received nominations for the award and were voted on by their colleagues.
Godshalk received this award once before in 2007 when she was working as an office secretary at Lake Mary High School. For the past four years, she has worked as the Building Six office secretary where she completes disciplinary paperwork in order to ensure students have served their given consequences.
"Keeping up with all of the paperwork and making sure the students serve their discipline consequences is difficult," Godshalk said. "However, a really rewarding aspect of my job is seeing students that used to receive discipline referrals mature and strive to do better."
Godshalk's receival of the award was aired on the announcements, and Lake Brantley will hold a ceremony in front of all faculty and staff to recognize the exceptional accomplishment. The district will also be holding a recognition ceremony where Godshalk will be presented with her family and walked onstage by Principal Dr. Trent Daniel. Both Lake Brantley and the district will provide Godshalk with gifts at her recognition ceremonies. In addition to being nominated as the school wide winner, Godshalk has the opportunity to be nominated by Superintendent Walt Griffin to be considered in the running for the Florida School-Related Employee of the Year Program.
"Seminole County's School-Related Employee of the Year will be submitted to the State Department of Education for consideration in the Florida School-Related Employee of the Year Program," administrator Juliene McDonald said. "The Florida Program will honor one state representative and four finalists who typify all excellent school-related personnel employed in Florida's public school system."
The School-Related Employee of the Year program recognizes all non-certified, non-instructional, education support personnel who go above and beyond to better their school and community. Lake Brantley's abundance of dedicated and hardworking support staff members all around campus make receiving an award for outstanding qualities and passion all the more rewarding.
"Ms. Tami displays repeatedly that she has the ability to commit to giving her best, despite any challenge faced," Building Eight guidance counselor Vinette Young said. "If she is presented a task and does not know how to fulfill it, she goes beyond her capabilities to learn, and then she takes it further by sharing her new-found knowledge with others."

About the Writer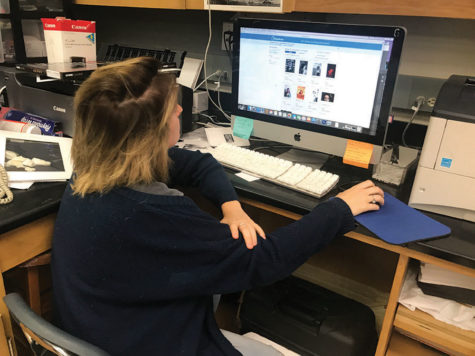 Miryam Elshaer, Multimedia/Web Editor
Students nationwide, especially at Lake Brantley, take Advanced Placement[AP] courses during their high school career. Advanced Placement courses are administered by a non-profit organization called the College Board, these are classes that are provided at a higher level of rigor and difficulty than the typical high school course. AP courses are college level classes that...