Brantley's New and Improved Athletic Facilities
Hang on for a minute...we're trying to find some more stories you might like.
Throughout its existence, Lake Brantley High School has been known as one of the greatest schools in Seminole County in regards to its athletics. Visitors tour the facilities in awe at the outstanding and up-to-date equipment that Brantley has to offer. These high standards make refurbishing and enhancing these facilities important.
As far as the 2016-2017 year is concerned, Lake Brantley has made an abundance of improvements to its athletic facilities. Both the football and baseball fields have been cleaned, sanitized, and groomed. In addition, the main gym was repainted. Brantley has also put in a new scoreboard for use by the swim and water polo teams. The new scoreboard is said to be more efficient, much easier to read, and it can also show race times.
"When I heard we were getting new scoreboards I was really happy because the old one had been there for so long," junior Varsity swimmer Ashlyn Palmer said. "It became hard to read, it glitched, and was broken most of the time."
Scoreboards cost thousands of dollars, plus the fee to install them. Within the last two years, Brantley has been fortunate enough to have replaced all of their outdoor scoreboards at a total cost of 118,000 dollars. These recent enhancements would not be possible without the immense participation in Booster Club fundraising and help from the community.
"[Booster club fundraising] is what I'm most proud of because when you go to other schools you look around and then you realize 'Woah Lake Brantley, the pool, the tennis, the indoors, the outdoors. How do they do it?'," Athletic Director Jerri Kelly said. "Well, they do it because people back our fundraisers, they come to our golf tournament, they buy Christmas trees, they buy merchandise, they buy concessions. That's where the money comes from."
Despite what appears to be a finished product, Lake Brantley still has plenty of upgrades they are hoping to accomplish soon. The athletic department is working on getting the championship banners back up in the main gym and upgrading them to recognize the most recent sport accomplishments. On top of that, they are also looking to restore the football turf field and purchase a brand new track surface. Director of Facilities, Brian Shafer has high ambitions of his own for the future athletic and academic facilities at Lake Brantley. As director of facilities, Shafer is committed to improving Lake Brantley in order for it to look its absolute best.
"I want our property to look like Walt Disney World,"  Shafer said. "That way students will take better care of it. I want our student body to have ownership. So that's one of my goals as director of facilities is to improve our facility to the standard of Walt Disney World. Walt Disney himself had a saying, 'Whatever you do, do it well. Do it so well that when people see you do it they will want to come back and see you do it again and they will want to bring others and show them how well you do what you do.'"

About the Writer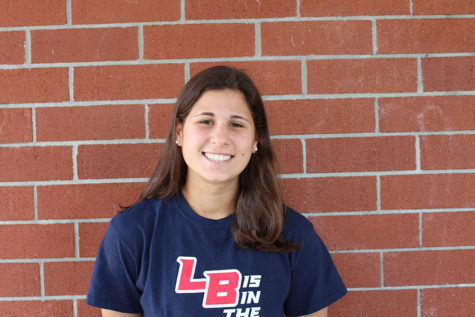 Madison Goldfarb, Sports Editor
Madison Goldfarb is the Sports Editor for The Brantley Banner 2017-2018 school year. She is super excited to embark and cover all of the journeys throughout the school year. Her love for writing was discovered later than most, during her freshman Journalism 1 class, taught by the one and only Mrs.Turkelson. Apart from writing, Madison...