AP American Government and Macroeconomics' new yearlong schedule
Hang on for a minute...we're trying to find some more stories you might like.
At the beginning of the 2017-2018 school year, the Advanced Placement American Government and Macroeconomics classes commenced a change in scheduling that teachers had been waiting years to be put in to place. Instead of taking one semester of each, this change allows students to take both classes as a year-long course by alternating classes every other day. These changes allow students to be better prepared for the AP national exams that take place in May.
In order to create a rotating schedule for students to follow, students taking both classes were randomly divided into two groups. "Group A" goes to AP American Government for Monday, Wednesday, and Friday classes, while their counterparts in "Group B" attend AP Macroeconomics. The schedule then flips the following week, sending "Group A" to AP Macroeconomics for Monday, Wednesday, and Friday while "Group B" attends AP American Government.
"The teachers initiated the change," AP Government teacher Bill Geeslin said. "We went to the administration and we had several meetings with Dr. Daniel and she made it happen. [She] finally accommodated us, so credit and kudos goes to her."
Students and teachers are hopeful and expecting great results because the new schedule allows them to be in both classes towards the end of the year. Because of this, they have more time to review and to prepare for the AP test, which could possibly lead to higher pass rates.
"It allows us to have students all calendar year instead of a standard semester," Geeslin said. "The reason we're doing that is to bring up AP test scores for the national exam because then it will be fresh by the time they take it in May."
Although AP test scores might be improved following the change, taking both classes at the same time can be a struggle for some students. Students are essentially taking a second class and receiving double the academic workload than that of students taking the semester class.
"It's hard for me to have an extra class in my schedule," senior Kendall Chase said. "It's also hard to remember and be tested on things that you learned a month ago when you don't have class time every day to review and ask questions."
With this being the first year that the change was implemented, some students have concerns for what is to come, but the results could be worth the extra effort and studying that they have to put in. The teachers are monitoring each of their classes to make sure that their students are prepared for the AP national exam.
"So far it's working out well," Geeslin said.  "I also have a standard semester class for AP this semester as well so I can compare the two in terms of tracking, [and] it seems to be successful."

About the Contributors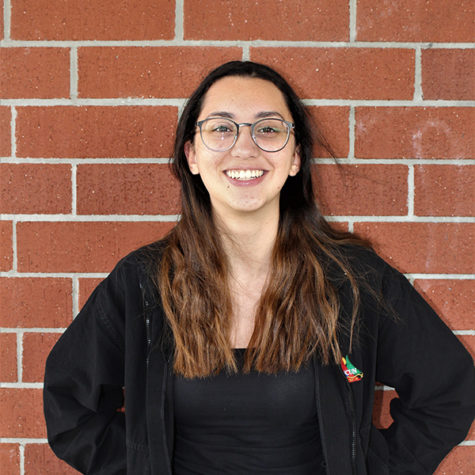 Sabrina Bonadio, Entertainment and Graphic Design Editor
Sabrina Bonadio is a junior and the Graphic Design and Entertainment Editor on the Brantley Banner staff. She loves writing and designing and hopes to...
Bridget Froemming, Multimedia Editor
Bridget Froemming is a senior and Multimedia Editor who is ecstatic to be contributing to The Brantley Banner for her second year. She is president of...