Early Signing for College Lacrosse
Hang on for a minute...we're trying to find some more stories you might like.
On Wednesday, November 8, four athletes solidified their commitment of playing lacrosse in college by signing their National Letter of Intent (NLI). Seniors Olivia Carter, Kendall Goldfarb, Kelsey Johnson, and Seth Woodhall signed their NLI for college lacrosse. Carter will be attending West Point, Goldfarb will attend Florida Southern College, Johnson will go to Winthrop University, and Woodhall will attend North Greenville University.

The letter creates a formal commitment that the student will attend and play for this college. The process from a student's first recruitment to actually signing the National Letter of Intent can range from a matter of months to years.

"I started getting recruited to North Greenville last October, but I was talking to a different number of schools at the time," Woodhall said. "I started getting recruited the end of my sophomore year."

Carter, Johnson and Goldfarb began their recruitment processes for lacrosse before starting high school. In cases when coaches do not initiate the recruitment process, student athletes must be ambitious. This often means athletes have to initiate contact with college lacrosse coaches via emails and phone calls.

"It's a lot of you reaching out to college coaches," Johnson said. "They're really busy so you have to be the one that makes the first moves, sends emails, and makes phone calls."

Getting recruited takes more than conversations, it also takes skill. Lacrosse players train anywhere from 10 to 25 hours a week during their season and often attend camps outside of their school teams when out of season. The athletes work year round to show college coaches what they participate in outside of school to develop their lacrosse skills.

"Especially before I committed, I went to a lot of college camps and just tried to see what schools I liked," Johnson said. "I went to developmental camps to try to get my skills better."

While the lacrosse players are excited for the new levels of team chemistry and competition, there are things that they will never forget from their time spent playing lacrosse on their high school team.

"One of my favorite LB lacrosse memories is beating Winter Park by one last year in sudden death overtime," Carter said. "We were the underdogs and it was really awesome to see our team pull out a win like that. "

While memories will stay forever, leading up to their official recruitment, athletes will focus on their future. Once colleges begin to express interest in lacrosse players, the athletes have to make critical decisions about where they want to go and what they plan to major in. While there are not many professional opportunities to play lacrosse, Goldfarb is considering playing in a semi-professional league and plans to go into sports training, but others have different plans.

"I don't have any plans to continue after college," Woodhall said. "Maybe a profession around it but not to play it anymore. Like the business side of it, marketing lacrosse, making it a bigger sport would be nice."

The lacrosse players' plans have changed throughout their recruitment processes. Goldfarb originally planned to play lacrosse for a school out of state, but later she realized that a school closer to home would offer her the same opportunities. Despite the changes she has made, Florida Southern College has become her dream school.

"Just trust your gut, you know when you know," Goldfarb said. "When a school doesn't want you, don't get discouraged because it's not always because they don't like you as a player. Just keep your head up and keep going with the process."

About the Writer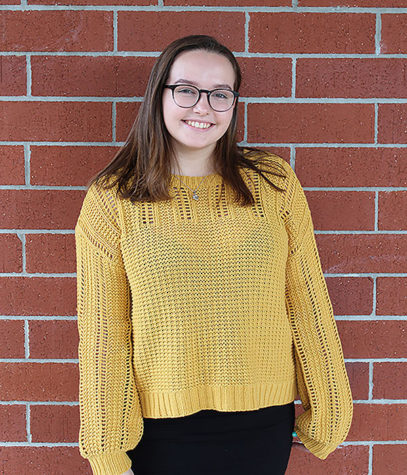 Cara Roth, Multimedia Editor
Junior Cara Roth is a second year staff member and first year Multimedia Editor of The Brantley Banner newspaper. Cara's passion for writing and journalism...