Brantley Senior Lauren Sniffen Signs to Syracuse
Hang on for a minute...we're trying to find some more stories you might like.
Signing day is an important event for any student athlete who hopes to play and compete at the collegiate level. In crew, a competitive sport based on racing boats with paddles, signing can be exciting but difficult for the athletes. The process builds off of attending meets and practices and always giving their all at these events. Signing usually begins with an email to the recruiters, either from the coaches or the athlete. In the case of senior Lauren Sniffen, she was the one who reached out to Syracuse University. If the recruiters are interested when receiving the email, they will ask the student to come to the campus for an unofficial visit. After that visit, if recruiters are still interested, they will ask the student back for an official visit and then offer them a scholarship or a spot on the college level team. Syracuse was the only college that Sniffen visited and she is attending it to major in business or management.
"I think [the hardest part is] mostly staying consistent and constantly emailing and trying to reach out and not losing hope," girls crew coach Gabriel Colmenarez said. "Understanding that the coaches are busy and are not always there to respond at that exact time."
Sniffen has been a crew member since freshman year, the same year her recruitment began. Crew has had such an impact on Sniffen that she hopes to continue to be involved in the sport after college. Right now, crew takes a lot of her time and dedication, with practices anywhere from 10-15 hours each week. These practices consist of cardio, weight lifting, using a land rowing machine, and practicing exercises for different skills on the water. These hours of practice have made a good impression on Sniffen's coaches and recruiters.
"[Lauren is] extremely hard working," Colmenarez said. "She's a very talented athlete and she handles her responsibilities on the boat very well."
It is a good thing that the recruiters liked Sniffen because she is excited to attend Syracuse.  She is especially looking forward to rowing with her new teammates. Although Sniffen is looking forward to college, she will miss her team at Lake Brantley. Throughout the years, the girls crew team has formed close bonds and high opinions of each other while rowing.
"They are definitely the hardest working girls I know," crew member Kathryn Fanelli said." They are passionate about rowing and make my time at the boathouse worth every minute."
Recruiting requires a lot of different skills in the sport, academics, and social situations. As a student who has been through the process herself, Sniffen hopes to help out student athletes with some advice.
"Just be yourself and be very proactive about it," Sniffen said. "Don't wait till the last minute. Start conversations early and make sure you really want to sign to that school."

About the Writer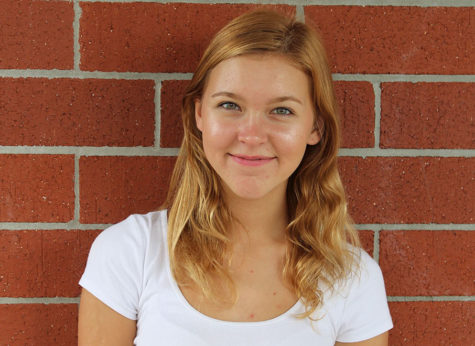 Anna Wesley, Photo Editor
Anna Wesley is a second year staff member for The Brantley Banner. She is Photo Editor for the 2018-2019 school year. Anna is excited for this role because...