Lady Lifters Compete to Take Down Stereotypes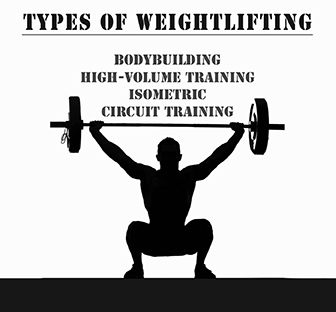 Hang on for a minute...we're trying to find some more stories you might like.
Weightlifting is a popular sport in today's society. Those who choose to participate in the sport go through intense training and hours of hard work in order to achieve their physical and mental goals. Recently, the women's weightlifting team has been pushing past stereotypes in the world of sports. Weightlifting, a traditionally male dominated sport, has been gaining popularity in the female community among campus.
The women's weightlifting team consists of 28 female students who are passionate about the sport, and they are tackling the weightlifting load. With four to five days of weekly practice during the weightlifting season, the LBHS Lady Lifters have been able to achieve new weightlifting goals on top of balancing their academic load.
"During weightlifting season, I practice five days a week," junior Elena Korkes said. "I have four class periods on campus. I take BC Calculus, AP Literature, and AP Research. I also dual enroll. I take three classes at Seminole State College, and one at UCF."
The weightlifting students need a lot of discipline for this sport. They go through hours of training in order to perfect the proper form, and they have to give themselves the proper nutrients in order to make sure they perform well while also maintaining their health. With all the training and practicing the team has done, they have been able to achieve high goals. The team ended the season with four wins and three losses, made it to the district competition where they placed fourth, and had seven team members qualify for regional meets. Korkes qualified for the state meet, and placed eighth overall.
"We finished four an three, which is our record for this year," coach David Delfiacco said. "We also finished middle of the road for our conference district meet. When [the girls] get on the team, they kind of have a pretty good comradery and they get really into [the competition]."
According to the National Center for Health, only 20 percent of women practice any form of strength training on a regular basis. With such a low rate of women participating, weightlifting allows the girls to reach challenges while taking on such a male dominated sport. The majority of them deal with problems involving discrimination throughout campus and weightlifting meets, like rude name calling and glares. The challenges that they face only push the team to work harder for their competition goals, like having more team members qualify for state and regional meets.
"It's not always easy to be in a sport that's predominantly men," senior Liberty Ballard said. "If I can do this, maybe some other girls might see me and push themselves to do something they never thought they could do before. I think it's important for girls to know that what's mainstream doesn't determine who they are. "

About the Writer
Bridget Froemming, Multimedia Editor
Bridget Froemming is a senior and Multimedia Editor who is ecstatic to be contributing to The Brantley Banner for her second year. She is president of...