Graduation Changes
Hang on for a minute...we're trying to find some more stories you might like.
The graduating class of 2018 will be the final students to walk across the Amway Center stage. Beginning next year, graduation will be held at the University of Central Florida. Many Orange County Public Schools use Amway for graduation and it must stay open for potential basketball playoffs, which led to coordination problems for Lake Brantley High School. Due to these issues, it was in the best interest of the school to relocate graduation.
"Every year it seems more and more difficult to [have graduation at Amway]," Assistant Principal Juliene McDonald said. "This year it was especially difficult because they held us off on dates, they kept putting us off, even to the point where Herff Jones was nervous because they needed to start printing announcements. So we decided it was in our best interest next year to move."
Herff Jones, the organization utilized by Seminole County Public Schools to prepare for graduation, cannot print the announcements for all of the county until the school board approves the dates. However, Lake Brantley was unable to present their dates to the company within adequate timing, which caused other schools to be delayed. Moreover, the longer that the decision was prolonged, the availability at the Amway Center continued to decrease, causing graduation to be scheduled for 7:30 P.M. on a Tuesday. 
"Usually LB [Lake Brantley] graduations are early in the morning so having one at night will be different and interesting," senior class president Imani Hernandez said. "Plus it allows for everyone to have time to get ready for the big day."
After strong consideration, it was decided that next year's graduation will be held at UCF. Since the rest of the Seminole County Public Schools use the UCF facility for graduation, it will be more flexible and easier to obtain a convenient date and time. The school can also get a more reasonable contract and will be able to use the tighter security at the UCF facility to better protect the staff, students and their families. Despite the location change and sizing difference, the way graduation is organized will stay the same including the band, balloons, and fireworks.
"We line them up in the auditorium like they're going to come out on the UCF stage," Principal Dr. Trent Daniel said. "It's going to feel the same way [as it did at Amway] because the top ten are still going to be on the stage, the way they walk on the stage is going to be the same, the band will be in the front, everything is going to look the same, just a different location."

About the Writer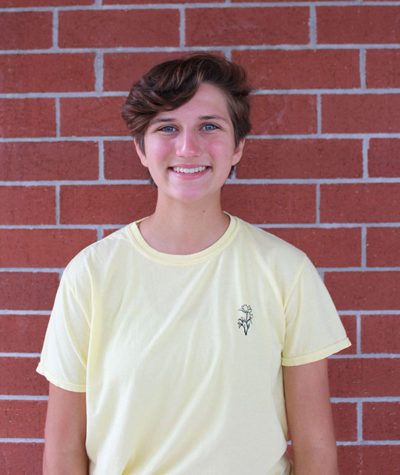 Joelle Wittig, News Editor
Joelle Wittig is a junior and the News Editor on the Brantley Banner staff. This is her second year on staff and first year with an editorial position....