Brantley reallocates sports funding
Hang on for a minute...we're trying to find some more stories you might like.
As seasons began, members of the Lake Brantley sports teams noticed a change in the form of transportation being provided for their games and competitions. For years, Brantley has funded transportation to and from athletic events with buses. However, the situation changed during the 2017-2018 school year when Brantley followed the lead of all other Seminole County Public Schools and began to require students and coaches to provide their own transportation.
Lake Brantley is the only school in Seminole County that consistently provided sports teams with transportation. The school receives a fund from the county that is put towards school field trips and organizations, along with an extra amount of money meant to be spent at principal's discretion. However, this year the administration decided to spend only the money received from the field trips/organizational fund on sports transportation, and did not use money from other funds, such as the AP (Advanced Placement) or operational fund as they had done in the past. The money is now being put towards matters of higher priority such as new AP books for European History, band/chorus transportation to and from competitions, and new technologies including chromebooks and updated media center equipment. This money was funded through the AP grants and other county allocations.
"There are limited funds for all LBHS [Lake Brantley High School] programs," Principal Dr. Trent Daniel said. "Ten thousand dollars was used to bus band, dance, and football to away football games. We fund district games that are far away for all sports. As a parent I drove my son to all his away games for freshman and JV basketball. Any program can fundraise to help supplement additional needs."
Despite the money being allocated to other important subject areas, many parents and students hold grievances with this new system. Parents, unaccustomed to driving their child to games, often do not have time to take from their busy, work-filled schedules in order to do so. This resulted in several students showing up late to games or finding other means to get there, such as Ubering.
"I Ubered for the Hagerty game, [because] me and my friend didn't have transportation," sophomore and JV basketball player Angie Addie said. "It took us an hour to get there, and by the time we got to the game it was half time. The lack of transportation affected me because I didn't like being late and it makes it harder for my parents [since] they're busy."
However, coaches were not aware of the extreme measures being taken by students to arrive at their away games, such as ubering with other team members. Although, many solutions have been proposed in order to reach a smoother transition for next year, with some being implemented during this school year. One of the solutions is to have the coach or parents become an approved drivers and rent a van to transport the athletes or to carpool, which would be a relatively easier and cheaper solution.
"What was encouraged through the program was getting a couple of approved drivers, for teams like JV basketball with less than ten girls,"  Athletic Director Jerri Kelly said. "The buses work on an hourly rate and if we can't fill the bus, how do you justify using that kind of money? But the parents are saying they want the athletes to be safe, so we need to brainstorm how we can do it affordably to get both goals taken care of."

About the Writer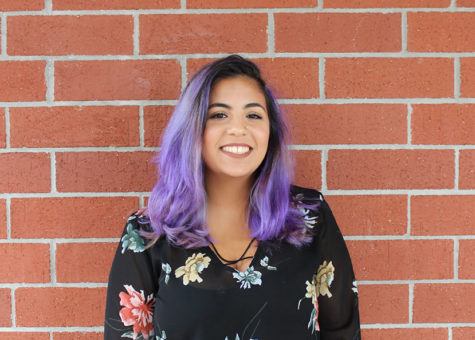 Miryam Elshaer, Editor in Chief
Miryam Elshaer is a senior and is the Editor-in-Chief of the Brantley Banner. She has felt at home ever since discovering the journalism program at Lake...