After School Internet Access
Hang on for a minute...we're trying to find some more stories you might like.
Internet accessibility has proven to be a necessity for the generations school work. After school access technology might be harder for some students than others. Providing access to computers after school could play an important role in the student's academic success.
On April 23, Lake Brantley High School began offering after school computer access for those who need it. In the Patriot Lab, students have the opportunity to finish class work and homework that requires the use of technology. The Patriot Lab afterschool opportunity is available on specific days from times ranging from 12 to 5 pm.
"I think access after school in the Patriot Lab would prove to be efficient," sophomore Elle Holdren said. "It would be efficient for the students who do not have online access because they will be able to complete the assignments needed to complete the course they take which, they may not be able to do at home if they do not have a computer."
The computer access offers the students the ability to keep up with their grades and their classwork. Students are now dependent on the usage of Internet and without it, they may struggle. Using the patriot lab will hopefully bring the equal opportunity to all the students to succeed.
"I think the access to the Patriot Lab is a needed service," English teacher Debbie Brownrigg said. "I would love to see lab access as much as possible."
After Hurricane Irma, some students and their families are still struggling to get back on their feet. It caused much damages which also included the use of internet of some people. Providing access to the Internet after school can help students stay on the same page as their other classmates.
"I believe that our generation has grown up where using the internet has become a natural thing to do both in and out of school," senior Chelci Pritchard said. "With everything becoming more electronic we adapt to using it for school and projects more often. We are also given more access to websites and apps that help us in school that need internet access that we have started to become very dependent on it."

About the Writer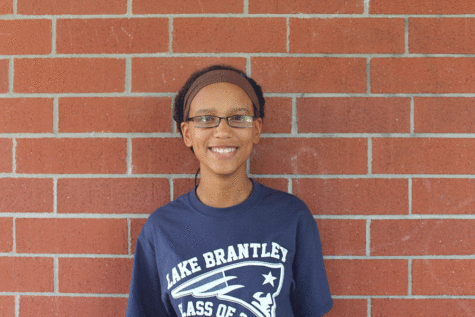 Jo'Tazshya Stephens, Staff Reporter
Jo'Tazshya Stephens is a junior and a second year staff reporter for the Brantley Banner. Through journalism, Jo'Tazshya discovered her love for writing...