Taylor Swift Leaves a Positive "Reputation" After Concerts
Hang on for a minute...we're trying to find some more stories you might like.
The final drums and guitars strummed their final notes as pop sensation, Taylor Swift, and her dancers took their final bows after the finale, "This is Why We Can't Have Nice Things." The perfect night of tears, laughter, and singing had reached its end.
Swift had returned to Florida for her "Reputation" Stadium Tour, with Camila Cabello and Charli XCX opening for her on both nights. The concert dates were in Tampa on Aug. 14 and Miami on Aug. 18. As the crowd stirred at the Hard Rock Stadium, the stage opened to reveal Swift's silhouette against a background of white smoke. The audience screamed with excitement as the well-known pop star returned after her three-year break from touring.
"It was surreal," senior Emily Keiper, who attended the Tampa concert, said. "Taylor opened the show with 'Ready for It' and as soon as I heard the first beat and saw the lights, my emotions went through the roof. As soon as I caught a glimpse of Taylor I screamed 'Oh lord there she is' and from then on I had one of the greatest nights of my life."
Swift cares about the experience that her fans have at her concert. She brought a crowd favorites from the 1989 World Tour, light up glow bracelets. The bracelets are synced to the beats of each song and light up with colors in correlation with the song. For example, during the "End Game" performance the bracelets would light up a gold-yellow color.
"I love the light bracelets because they make the show more connected with all the fans," freshman Bella Loor, who attended the Miami performance, said. "I think that the bracelets really made a difference in the way the show was."
Swift also had three individual stages around the stadium, because she wanted to experience the show. When Swift made her way to B Stage, she announced that she would be singing two songs acoustically, her reason being that she likes connecting with the crowd on a personal level. Swift performed "Breathe," a song about losing someone that you will miss and how you cannot "breathe without you" but you have to. The Miami concert was the first time she performed "Breathe" live. Swift sang with so much emotion that the moment was surreal.
"My favorite part of the concert was actually when she sang a song called 'Breathe' from her second album 'Fearless,'" junior Zoe Wilhoit, attendee of the Miami concert, said. "I'd never heard the song before but the lyrics hit me so deep and my love and appreciation for her grew even more."

About the Contributor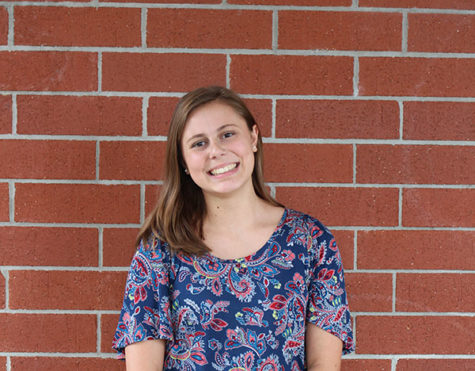 Maddie Watts, Staff Reporter
Maddie Watts is a sophomore and first-year staff reporter and is very excited to be on the Brantley Banner this year. In sixth grade, she started cheering...